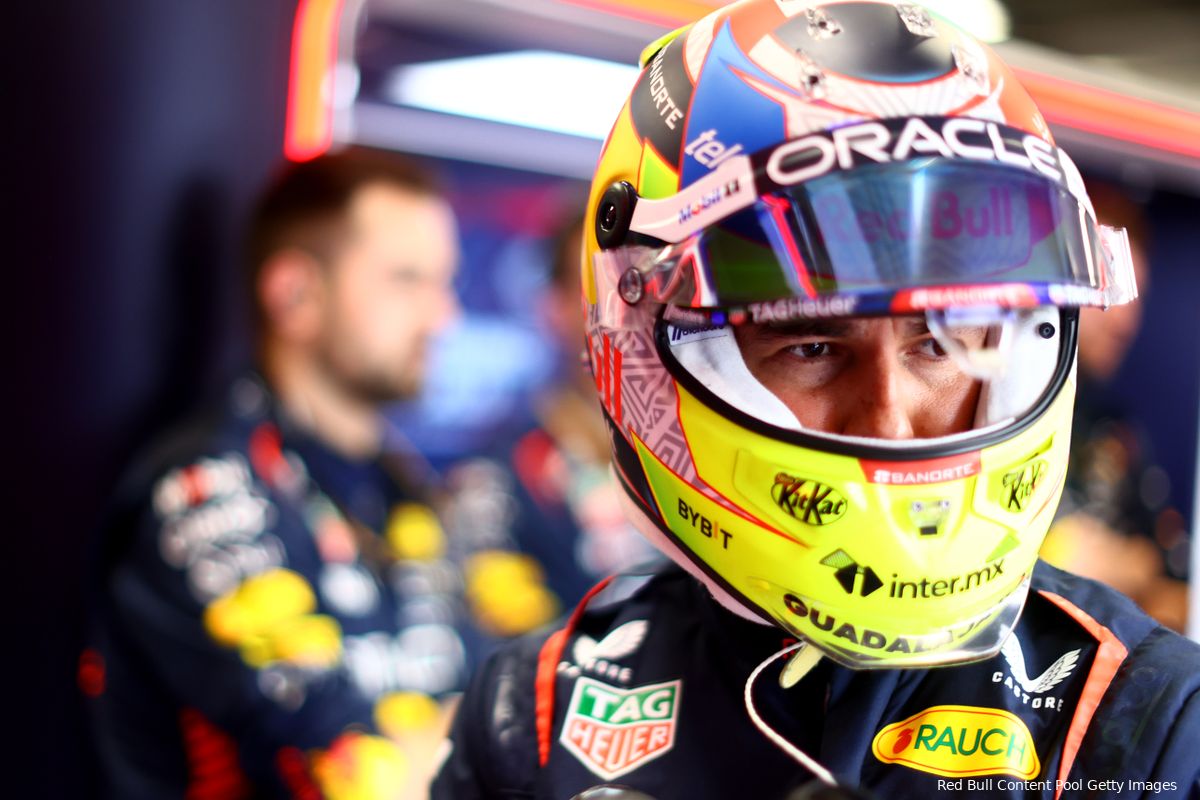 Hans-Joachim Stuck has been critical of Sergio Pérez. The former driver thinks that Red Bull Racing would do better to put Fernando Alonso in the car next year. Stuck saw that Pérez did not learn from his mistakes during the Brazilian Grand Prix. In the German's eyes, Alonso would be a lot closer to Max Verstappen, although Stuck wonders aloud whether the Aston Martin driver could also beat Verstappen.
After the Mexican Grand Prix, Pérez's position came under pressure again, despite Christian Horner and Helmut Marko having repeatedly indicated that the Mexican would remain with the team. The driver crashed in the very first corner of his home race, causing Pérez to once again see Lewis Hamilton closing in. Before the Brazilian Grand Prix, it was even suggested that Alonso would take over Pérez's spot. The Aston Martin driver categorically denied this during the press conference.
At Interlagos the two drivers met during the main race. Pérez was chasing Alonso for a long time, and also managed to pass the Spaniard. A lap later the Red Bull driver had to give back the position again and had to settle for fourth place. "Alonso managed to drive a much faster line," Stuck recalled at Eurosport. Pérez did not copy this line during his hunt. 'Is he stupid? Is he blind? With all his skills, he's really not worth the money.'
The former Formula 1 driver hopes that Red Bull will come up with a replacement next season. The Alonso rumors did not sound crazy to Stuck. 'The way Alonso drives and competes is largely flawless and also moves the team forward. I think he would be very, very close to Verstappen. I'm convinced of that. Closer than Pérez in any case, that is beyond dispute for me. There are only a few people I trust to drive at Verstappen's level; Alonso is one hundred percent one of them.'
'Verstappen by far the best in the field'
Yet, according to Stuck, there is currently no one who could beat Verstappen. The German even thinks that the three-time world champion would still pose a threat to Pérez in another car. 'For me, Verstappen is by far the best in the field at the moment. I often watch onboard footage and there is no one who implements his own skills more consistently than Verstappen. Of course he also has the right car, but if you put Verstappen in a Mercedes or Ferrari, it would be interesting to see if he could still beat Pérez," said Stuck.