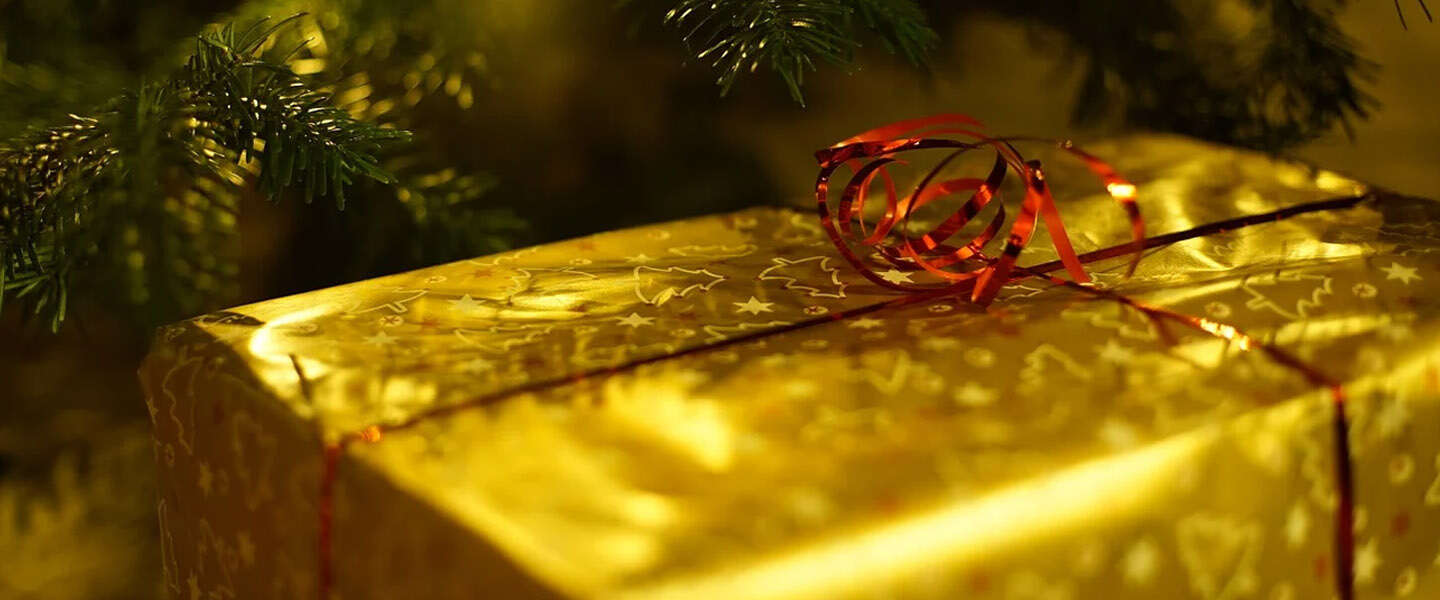 It is of course a children's party, Sinterklaas, so your children or nieces and nephews are probably already busy with their wish list for the saint. Whether you are looking for beautiful gifts for them yourself, or whether you leave it to Saint Nicholas or Santa Claus: these are at least 10 very good inspiration for the wish list if you are dealing with tech enthusiasts.
1. 3Doodler Start
It's actually a kind of mini 3D printer, although we give the 3Doodler a lot of credit. It is a funny system that allows you to create things with strings, such as a robot or an owl figure. For example, nice if you are going to play a game and want to use your own figures. Or for adults who think they can make a cool DnD character for themselves. Such a 3Doodler lasts 40 to 60 minutes on a single charge and comes with 72 color sticks. The damage is about 50 euros for this one starter kit.
2. Suotu Skateboard
Maybe you are a skater yourself and would like to make your child a skater too. One of the most attractive ways to do that is to consider a Suotu skateboard: these skateboards have LED wheels and that of course looks great. Fits perfectly with the LED shoes your child may already be wearing. Very cool, and it certainly looks special in motion. You'll spend about 30 euros for this cool one skateboard.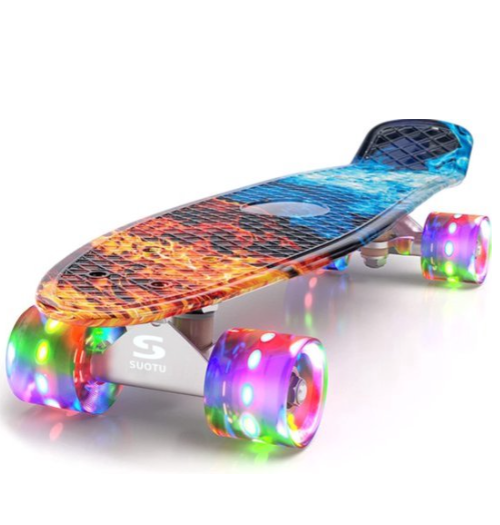 3. Bitzee
The box looks like you're going to propose to someone, but what's actually inside is a small virtual pet. Is this the new Tamagotchi? Maybe. It has become the toy of the year and the digital animals respond to touch. It looks like a hologram and each box contains not 1, but 15 Bitzees, so children can always play with their favorite. The more you play, the more pets will be in the box. A special one devicewhich you can buy for about 35 euros.
4. Pokémon Trainer Mission
The adventure game Pokémon Trainer Mission puts you fully in the role of Pokémon trainer. Your inner Ash can come out in a game where you can catch 65 Pokémon. You are challenged with the detector to search throughout the room for Pokémon, which are hidden everywhere. This game inspires children to exercise a little more and that is certainly a good thing idea. Also for their adult Pokémon trainer colleagues. This game costs 40 euros.
5. VTech Drive & Learn Racer
When you talk about toys with tech, you are talking about VTech. This company has come up with all kinds of fun gadgets for the little ones and older children, including the Ride & Learn Racer. Here at DutchCowboys we naturally have a small preference for everything that has to do with driving, so this Drive & Learn Racer is perfect. While we watch Formula 1, the children can have fun with their own cockpit. Just kidding of course, you can play this together with your child, as it is for a fairly young target group: 3-year-olds. We are impressed by the (albeit somewhat small) LCD screen that shows the 'road' in full colour.
6. Robot Dog Robo Max
Unfortunately, we haven't seen any new, cool robot animals for a while, unless of course you count the aforementioned Bitzees. In any case, Robot Dog Robo Max seems like a great pet. This robot dog can do all kinds of crazy stunts and of course bark, growl and… dance. What's cool about this robot is that it responds to touch. And that he can do push-ups. This pet does not need to be taken out and costs a one-off fee of 30 euros.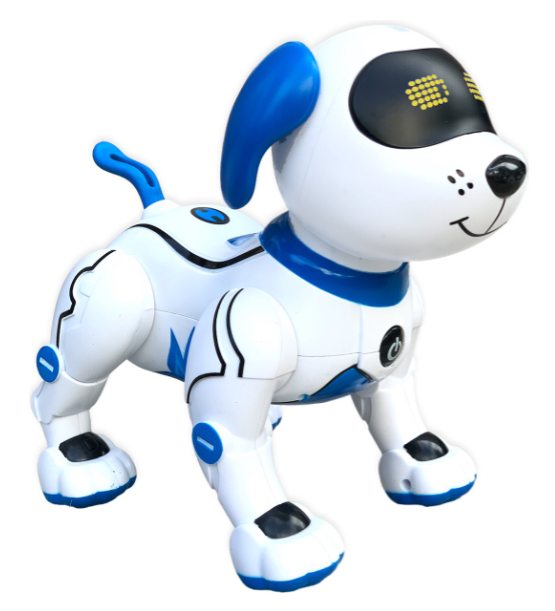 7. Twin Science Robotic Art Kit
Twin Science has all kinds of packages to send you into the world of science and tech. This includes this robotic art kit, which costs 45 euros and allows you to make a device that uses electricity to rotate a picture with which you can then create a kind of mandala-like art. It looks very cool, a kind of pottery, and you can do all kinds of planet-like things with it works of art to experience.
8. Games Advent Calendar
It is quite a trend: advent calendars, but we have not seen these before. The Games Advent Calendar for Nintendo Switch offers 25 surprises. It's not a great game, but the idea is nice: an advent calendar for gamers. Moreover, with its purchase price of 15 euros, this game is also a very nice little gift. And it is a gift that offers a surprise for 25 days in the form of a small game that has everything to do with winter and Christmas. Often they have multiple players, meaning several people there pleasure can get out.
9. Beat the Camera
We all know that Annemaria Koekoek/Marco Polo has suddenly become immensely popular due to the Korean series Squid Game. Years later we are still working on it, as evidenced by schoolyards throughout the Netherlands. That calls for a game and Tomy has created that. In Beat the Camera the idea is that you are not seen by the camera, so that you hide very well. You can choose between an easy position and a difficult position. You won't get shot in either mode, so that makes it an extra for 25 euros nice game for home.
10. LEGO Loop Roller Coaster
LEGO has released a very nice Icons wannahave and it is a dream for children and adults to build, but also to play with. It contains electricity so you can actually hoist the roller coaster up and let it ride. Let the minifigs sit in the cart and move on loops go at high speed. Even if you've already seen it 20 times, one more time is still very cool.