and commercial vehicle tracking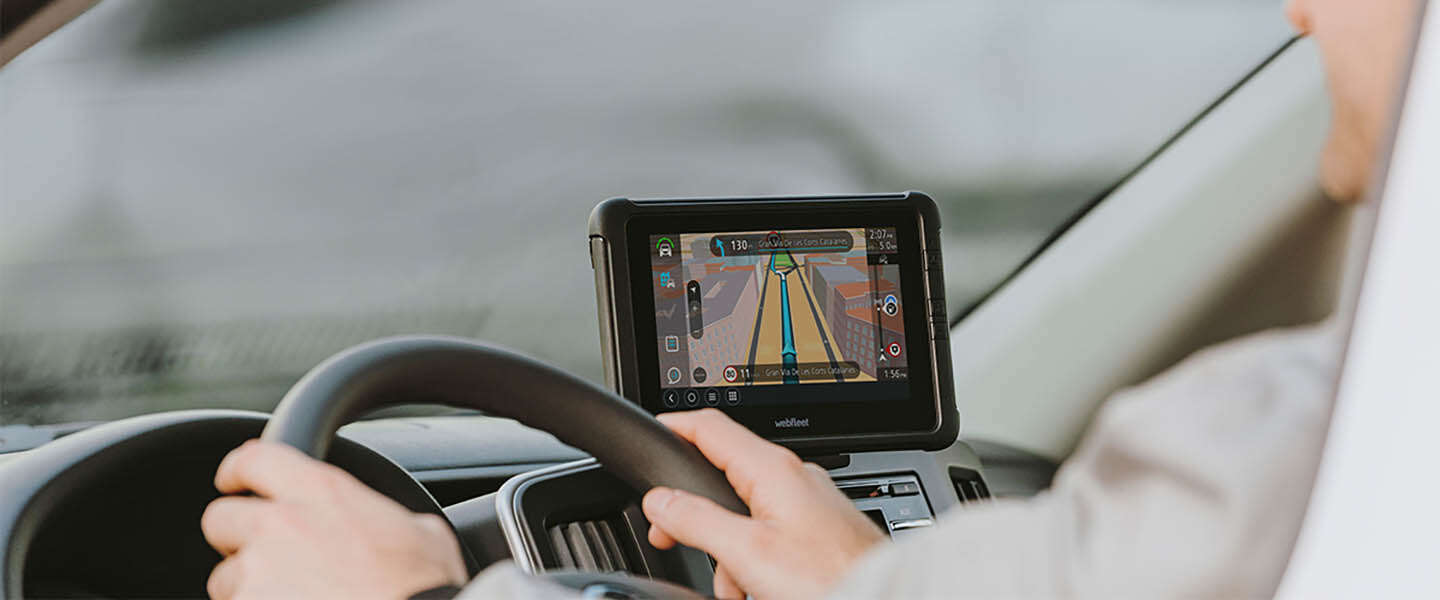 Fleet management and efficient use of commercial vehicles remains a continuous challenge. Using the right software, supplemented with other smart solutions, helps to increase safety and improve productivity. Webfleet, an expert in cloud-based software for fleet management, is busy optimizing this for their customers every day. They conducted a survey among more than 1,000 European van drivers. The results show that the majority of them need more digital solutions to drive more safely, avoid traffic jams and improve performance. Exactly the topics that Webfleet deals with, for which software is designed and continuously adapted. We spoke with Lucas Avink, ultimately responsible for the company's sales organization in the Benelux. He explains, among other things, the background of the research, the influence that digital applications have on driving behavior and possible solutions for companies that want to further professionalize their fleet management.
Digitalization as a solution for more efficient fleet management

In recent years, developments surrounding digitalization and AI for automotive have taken off enormously. This creates more and more smarter solutions for efficient and safe road use. This is particularly interesting for companies that manage a medium to large fleet and have to deal with tight schedules. All kinds of adjustments can make a huge difference for them.
Lucas Avink says: "We see efficient fleet management as much more than scheduling (vans) cars to get from A to B. In addition to searching for the best route at a specific time, our software focuses on cost efficiency in general, reducing fuel consumption and maintenance costs, sustainability and the driver's driving behavior." Deploying the right assets also has a positive effect on road safety. Out the research that Webfleet conducted among van drivers, it appears that they see road safety, traffic congestion and road infrastructure as their biggest challenges at work. Only one third of them indicated that they already use digital solutions that make these challenges easier. There is still much to be gained.
Influencing driving behavior

Many van drivers work under great pressure. This means that every adjustment or setback (such as traffic on the road) has an effect on the completion of the routes and on the driving behavior of drivers themselves. How can digital solutions contribute to this? Lucas: "The more efficient the routes are, the less time you logically spend getting from A to B. This also means that as a driver you are less stressed behind the wheel, which improves road safety. Excellent, up-to-date and user-friendly navigation software is essential. The smarter navigation software is, the more time the rider has to get from one appointment to the next. The completion of on-site delivery must also be organized as smartly as possible. A few minutes of time saved per customer can easily add an hour to an average working day. All aspects where time savings can be achieved contribute to reducing the workload and thereby increasing safety on the road."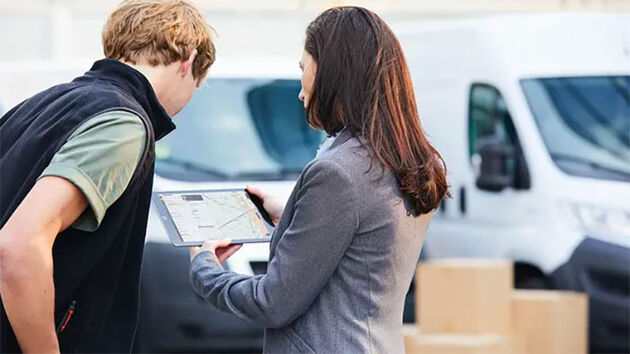 Hardware, software and incidents
Many aspects that influence driving behavior can be measured. This also includes the functioning of the hardware and other parts of the car. They all influence the functioning of the vehicle and therefore the driving behavior of the driver. Moreover, as many incidents as possible, such as car breakdowns, are prevented in this way. Lucas: "From optimal tire pressure and preventive maintenance to coaching drivers on driving behavior by reporting unwanted actions: they contribute positively to work efficiency. Software is becoming increasingly smarter and provides the employer with insight into deviations through reports. In this way, continuous adjustments can be made."
Fleet managers will face major challenges in the coming years and will be forced to make constant adjustments. AI and digitalization will play an increasingly important role. In addition to the aforementioned examples, this all helps in predicting traffic jams on busy roads and, for example, monitoring (parts of) poor road surfaces. All things that influence streamlined delivery and less stress for drivers.
Webfleet
Webfleet is the globally trusted fleet management solution from tire manufacturer Bridgestone. More than 60,000 companies worldwide use it to improve fleet efficiency, support drivers, increase safety, comply with regulations and operate more sustainably. For more than 20 years, it has been providing fleet managers with data-driven insights that help them optimize their operations.