Specs of the Xiaomi SU7, SU7 Pro and SU 7 Max known
It was already known that the Chinese tech giant Xiaomi – best known to us for its smartphones and gadgets – was also coming up with an electric car. Well, this week there are already some specs and new images of the first model series turned up. Xiaomi itself has announced that the SU7, a sedan, will go into production in various versions from December. In addition to two models, with and without Lidar, there will also be an SU7 with a range of 800 kilometers and an AWD, dual motor, with about 660 hp and a top speed of 265 kilometers. Obviously you will not achieve the range of 800 kilometers. All in all, the first specs sound pretty good. Especially for a first EV from a gadget manufacturer.
Smartphone names
As mentioned, Xiaomi is not only Chinese but also mainly known for its smartphones. Perhaps that is why the manufacturer has chosen to give names to the different model versions of the SU7 smartphone. I mean, if you see products with names like the SU7, SU 7 Max and SU7 Pro – without a photo or other information being provided – then most of us will initially see a 'smartphone light'. to burn. And especially when you consider that Xiaomi's EVs run on its own HyperOS platform. That's right, the same operating system that the manufacturer developed for its smartphones.
In any case, the first Xiaomi EVs will only appear on the road in China for the time being. The manufacturer expects that the first copies of the SU7 will be delivered to customers as early as February (2024). Xiaomi has not yet announced any details about the prices. Previously, in the prototype phase, the manufacturer talked about a price range of 36 to 49 thousand euros.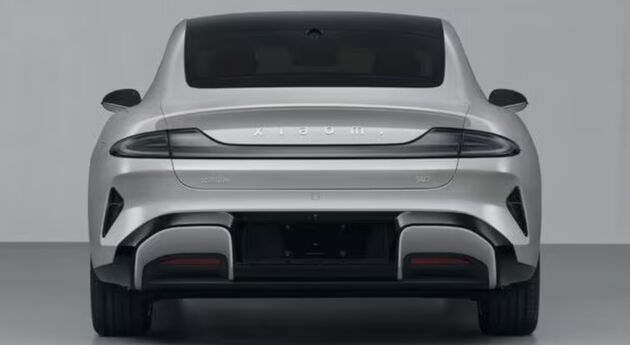 Big, strong and fast
What Xiaomi has already told us about the SU7 and its various versions is that the entry-level models get battery packs from BYD. The 'long range' more expensive variants are equipped with an NMC battery pack from CATL. It would therefore have a range of up to 800 kilometers. The lightest SU7 will soon weigh just under 2,000 kilos. The most extensive (dual motor) variant weighs just over 2200 kilos.
In terms of dimensions, the SU7 is a fairly spacious sedan. It is just a few millimeters long, just under five meters long, just under two meters (1.96 m) wide and just under one and a half meters (1.46 m) lower.