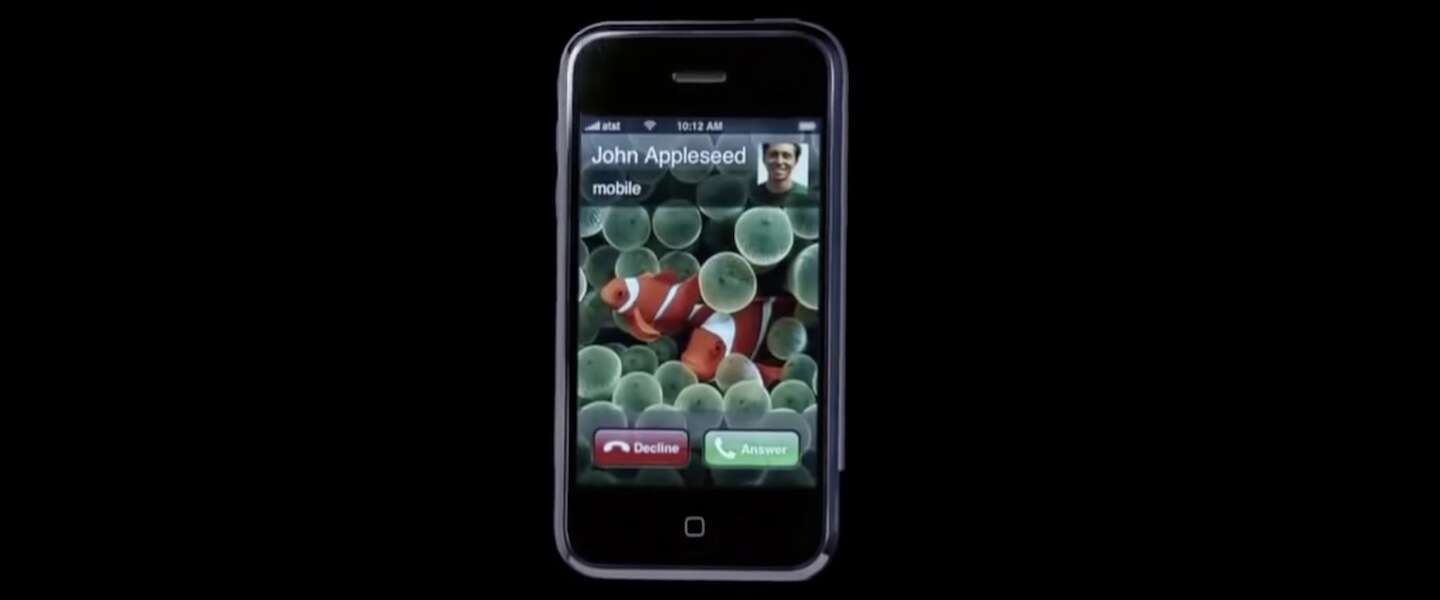 Damn! If only I had left mine in the packaging! That was the first thing that came to my mind when I came across this post. At one auction in the US, an iPhone 2G – the first model from 2007 – has fetched more than $63,000.
In original sealed packaging
For that money, the buyer has bought a device that is almost sixteen years old. However, it is not just a 'second hand'. No, the device was, and is, still in the original packaging and has never been removed. The original plastic wrap, which the iPhone's box is sealed with at the factory, is still wrapped around it.
Of course, prior to the auction, it was checked whether it was indeed the original sealed packaging. Once that was confirmed, the online auction could begin. Starting price was $2500. After 27 bids, this iPhone finally went to a new owner for more than $ 63,000. It is not the first time that a first-generation iPhone – in its original sealed packaging – has changed hands for tens of thousands of dollars. But so much money as now has not been paid before.
Chance of tens of thousands of dollars lost within ten seconds
As I said, I should have left mine in the original packaging in 2007 as well. No, that sixteen years later it would be worth more than 100 times more, I – and no one – could of course not have imagined that then. In June 2007, I was especially thrilled when one arrived just 24 hours after the iPhones went on sale in the US. Thanks to a family member in the US who was willing to stand in line for several hours.
At the time, the device cost $599. However, you were also required to take out a $99 per month subscription to AT&T. That was of no use to me in the Netherlands, of course, but well… as a Mobile Cowboy I HAD to have the first iPhone. And so the device, with SIM card, was sent to this side of the ocean with FedEx by express.
Once here, the plastic wrap was removed within 10 seconds and the iPhone was on the table on the charger a minute later. With that, the chance of tens of thousands of dollars was lost, more than 15 years before it would occur.
The mobile phone that turned the mobile phone market upside down
Whatever you may think of the iPhone, fan or not, it was without a doubt the smartphone that turned the mobile phone world upside down and completely transformed it. We are, of course, talking about Apple's first iPhone.
No, it certainly wasn't the first touch screen phone. However, it was the first phone that made the use of such a screen – at a time when we still 'pielded' with stylus pens – so user-friendly that it caught on. Of course, the simultaneous introduction of apps also ensured that the use of a touch screen also had a real function. For years now we have known no better than that we simply operate our smartphone with our finger.