Affected fans not happy with 'voucher' and demand tens of thousands of dollars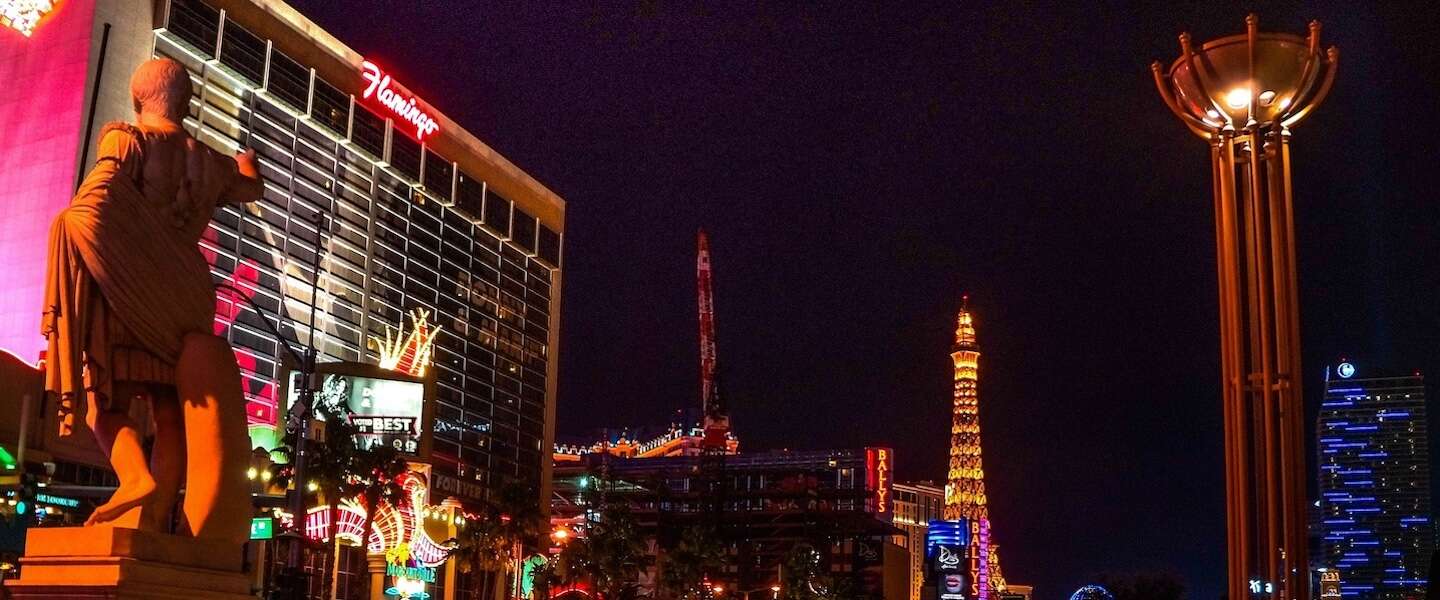 Las Vegas is a city of deep valleys and high peaks. Not just in the literal sense. The city is hidden in a deep, hot desert valley behind a mountain range with peaks that rise above 3.5 kilometers. So much for geography. Last weekend, a Formula 1 Grand Prix was held in the gambling city for the first time in 41 years. That too was an event with high peaks and deep valleys. From a canceled free practice and sending the public home to an exciting race that kept many race fans enthusiastically glued to the TV early on Sunday morning. But, like all parties, the Las Vegas Grand Prix seems to end with a hangover. Not in a sporting sense, but with countless claims for damages from dissatisfied spectators.
False start for Las Vegas
It started on Friday morning. During the first free practice, the red flag was waved after just eight minutes. One of the dozens of welded manhole covers turned out to be unable to withstand the suction force of a Formula 1 car racing past at 340 kilometers per hour. The result: the steel pits were literally ripped out of the asphalt and caused hundreds of thousands of euros in damage to Carlos Sainz's Ferrari and Esteban Ocon's Alpine. Fortunately, there was no material damage!
As a result, the first free practice was canceled and the second free practice could only start hours later. All pits first had to be filled with concrete. When the second free practice – which was extended by half an hour for the teams – could finally start, it was already deep at night in Las Vegas and the stands were already empty. Not because the spectators went to bed tired and unsatisfied, but because the organization of the Las Vegas Grand Prix had decided that the stands had to be empty 'for safety reasons'.
Of course, the fuss surrounding the manhole covers also resulted in some nice posts on X. Even the Teenage Mutant Ninja Turtles were involved…
You could wait for it in the land of 'Sue you, Sue me'
That message was of course not received with cheers by every fan. I mean, the ticket prices for a visit to the circuit in Las Vegas were already exorbitantly high – three to ten times more expensive than the other races. And if for 1000 dollars you have been able to watch a few F1 cars racing by for a total of 8 minutes, followed by hours of waiting for the next racing action only to be told shortly before that you have to leave the stands for 'safety reasons', then you are not happy.
However, the affected spectators received no apology from the organization. Only a voucher for 200 dollars that they could spend in the official F1 merchandise store. I can tell you from experience that you can barely buy a Max cap and a Red Bull shirt for 200 dollars, but that's besides the point.
The result is now that affected fans have found a law firm – knowing America, those lawyers were probably handing out business cards at the exit on Friday night – to sue the owner of Formula 1, Liberty Media, and demand compensation. Formally, the law firm in question has a so-called 'class action' case based on 35,000 spectators tightened. They demand $30,000 per spectator. For the ticket, and other damage suffered, both financial and emotional.
The question is of course whether that claim will hold up. It is America of course, where a cup of coffee served too hot can make millions, as McDonald's knows from experience. Regardless of what the judge, if ever, decides on this matter, I am of the opinion that Liberty Media should at least refund the spectators the ticket price paid. And not as a 'voucher'. Anyway, perhaps to be continued!