Working location, salary/wage, working hours per week, education level required, and employer information are as follows:
Dordrecht €18.46 per hour 36 hours HBO KPN
Do you understand financial administration? Do you have at least two years of experience with this and do you know how to transfer this knowledge to others? Then we are looking for you. For KPN Rotterdam we are looking for a Specialist financial administration who wants to work 32 to 36 hours. What's extra nice is that you work at the office for two days and spend the rest of the week at home. This gives you a lot of freedom and variety. So do you already have experience and are you looking for a new challenge? Then read on quickly.
gross hourly wage of €18.46
build up pension through Randstad
travel allowance + homework allowance
€1500 budget for your development
after a year of permanent employment
working in a prime location next to the Erasmusburg
You already have at least two years of experience as a financial administrative assistant and bring accounting knowledge with you. You have a proactive attitude and like to take initiative. You are also familiar with financial month-end closing processes, balance sheet specifications and journal entries. You can also transfer this knowledge to your junior colleagues. You also have the following points:
HBO work and thinking level and work experience in the financial direction; knowledge of accounting processes and reporting topics; knowledge of Oracle Cloud and EPM is an advantage.
As a Financial Administration Specialist, you are mainly concerned with the correct, complete and timely financial administration of KPN in a specific domain. You collect and structure the financial figures, process journal entries and provide monthly balance sheet specifications. Based on your expertise, you come up with advice and improvements in the field of quality and efficiency and you ensure the implementation of these plans. Your daily activities will mainly consist of:
manual preparation of reports; processing journal entries; preparation of balance sheet specifications; coordinating activities of junior financial administrative employees; figuring out different between different business units.

R2C is part of KPN's Group Business Services (GBS). This is led by the EVP GBS and also consists of the Contract to Cash (C2C), Purchase to Pay (P2P), Finance Insight & Analytics (FIA) and Finance Process & Project Management (FPPM) departments. The EVP GBS reports to KPN's CFO.
Watch the video below to take a look at your new employer.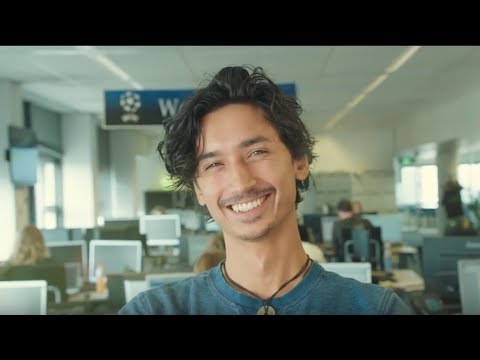 Are you the person we are looking for? Then get on the air with us today. Who knows, you might join KPN soon. See you soon!
Melissa
junior recruiter
Questions about this vacancy or position? Feel free to send me an email and message via Whatsapp!
kpn.randstad@nl.randstad.com
This job is posted on Randstad.nl. Click here to apply.