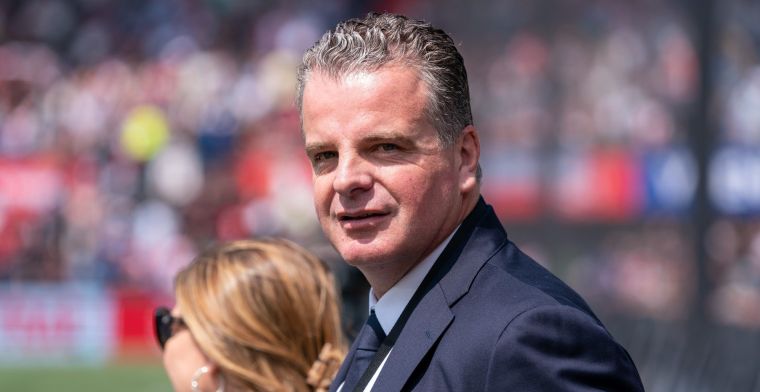 Feyenoord will work for the first time next season with a budget of more than one hundred million euros, says Dennis te Kloese. The director of the Rotterdam team reveals that the club will make a 'big step' financially.
The national championship means that Feyenoord's club fund is well stocked, Te Kloese told Voetbal International. "We are going to make a big step. For the first time, the budget will exceed 100 million. The budget for players will increase to about 23 million. But that does not mean that we can let go of our policy now. We will continue to build and think carefully about what steps we should take."
"Next season there are two tickets available for direct qualification for the Champions League," Te Kloese continues. "Our advantage is that we have a good, young and talented selection in which almost everyone is permanently committed. With Ramiz Zerrouki we have an experienced player who can play in several positions. That is something that has our attention We can also do something, as a club we are also much more able to act from strength.
Te Kloese therefore wants to go for reinforcements in width, due to the overcrowded playing calendar. "So our players are getting busy. Is it responsible to let a young player play everything for a season? Not everyone can handle that. So we will have to strengthen ourselves qualitatively, but also quantitatively."
Listen to the latest episode of #DoneDeal the podcast now!
Welcome Bonus: up to €60 Free Bets + 20% Profit Boosts!