The Grand Prix weekend in Brazil is approaching its apotheosis. After free practice, two qualifying sessions and a sprint race, only the main race is scheduled at the Autódromo José Carlos Pace. With Max Verstappen on pole position, the São Paulo Grand Prix starts at 6:00 PM Dutch time. F1Maximaal will of course keep track of everything for you in this live blog.
The performances of the drivers on Friday and Saturday seem to point to a new dominant weekend for Verstappen. The Red Bull Racing driver managed to win the sprint race on Saturday, after the three-time world champion had to start from second place. However, Verstappen's start was a lot better, allowing him to take the lead from Lando Norris in the first corner. On Friday, Verstappen already took pole position for the Grand Prix of São Paulo.
Who will challenge Verstappen?
The first and second rows are completed on the starting grid by Charles Leclerc, Lance Stroll and Fernando Alonso. After several difficult weekends, Aston Martin is in good shape again. The British racing team also had an excellent sprint race on Saturday. Alonso started from fifteenth, while Stroll started from P17. Both drivers managed to make up a few places and therefore seemed to have an excellent race pace, which is only encouraging for Aston Martin.
Yet no driver seems to come close to Verstappen's race pace. The Dutchman was a lot faster than the rest of the field when he accelerated during the sprint race. Leclerc collapsed through the tires in the midfield and the race pace of the Mercedes drivers also disappeared. So it is up to Sergio Pérez to show that he can come close to Verstappen's speed. However, the Mexican starts from ninth place.
Still, the pace looked good for Pérez. The Red Bull driver ultimately finished third in the sprint race, but he absolutely could not match the speed of the top two. Nevertheless, the battle with Lewis Hamilton, who can start fifth for the main race, should provide sufficient motivation for Pérez. The man from Guadalajara opened up a 24-point lead in the championship during the sprint race. A good result at Interlagos could ensure that Pérez significantly strengthens his second place in the championship.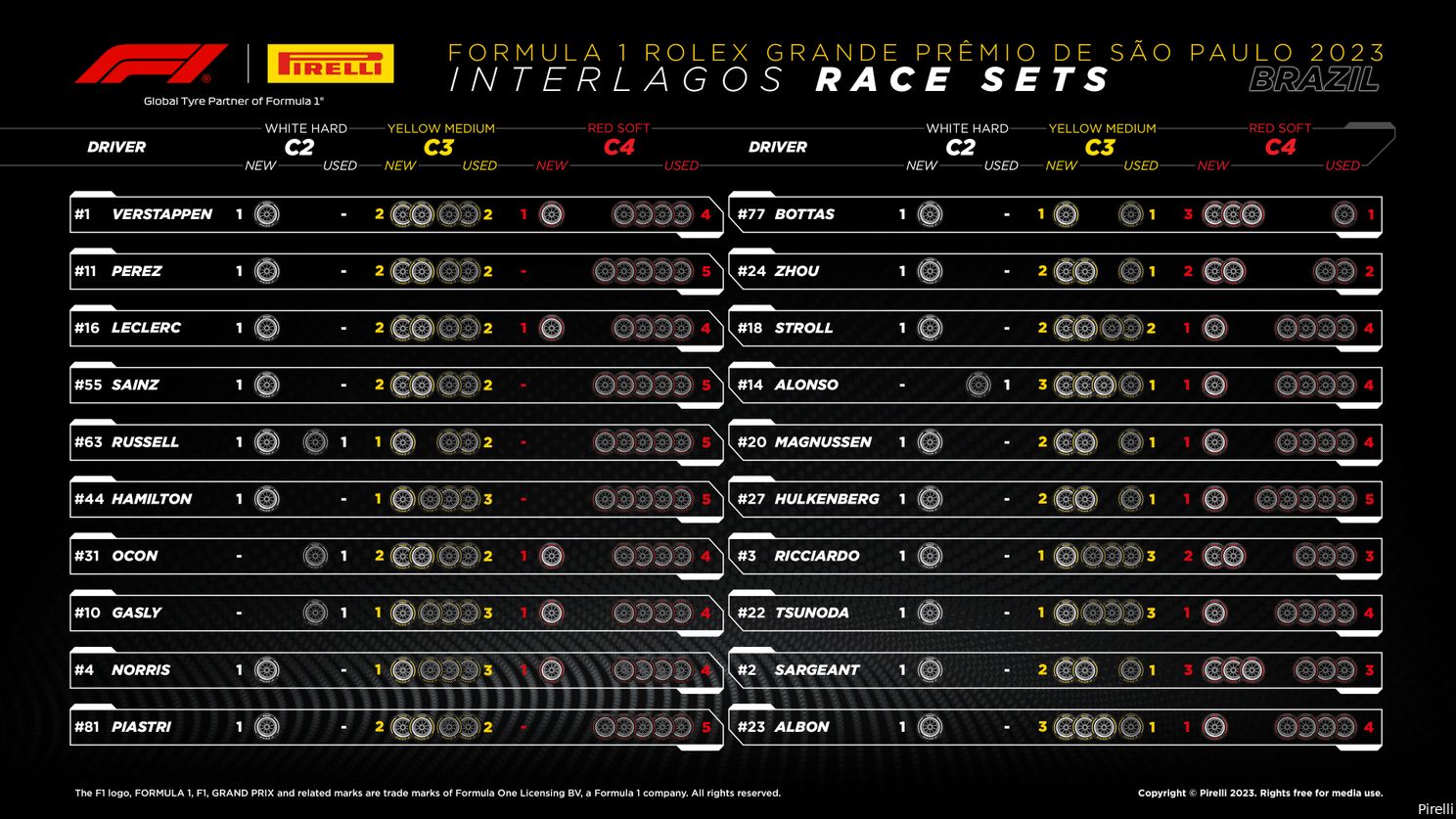 Verstappen can take his seventeenth win of the season this weekend in Brazil. Also betting on F1? Register now at JACKS and receive 60 euros in free bets! If you play responsibly, you keep it fun. What does gambling cost you? Stop on time, 18+
F1 Live 6:00 PM | Grand Prix of São Paulo 2023