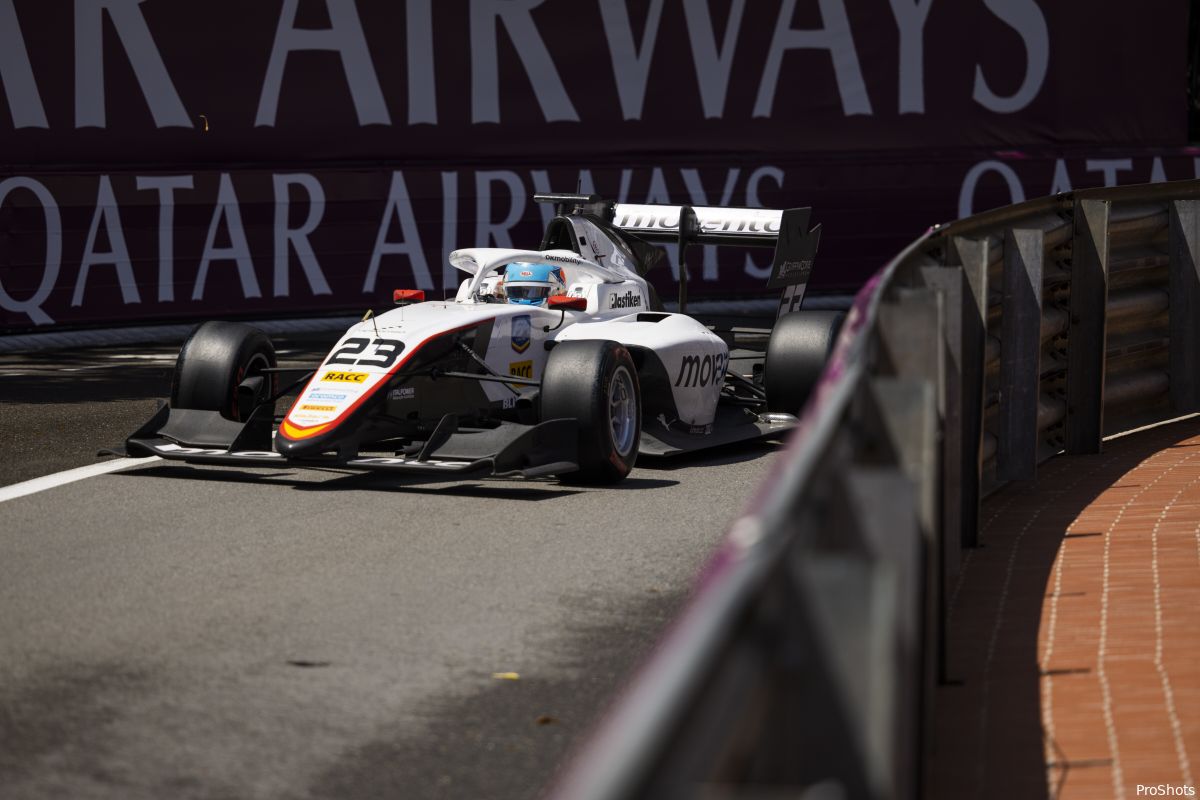 In the F1 in brief section, F1Maximaal.nl keeps you informed of the latest news from the premier class of motorsport that just does not qualify for an extensive mention, but is of course still relevant to mention on the website.
Martí latest addition to Red Bull talent team
Josep María Martí, nicknamed Pepe Martí, is now part of the Red Bull junior team. The 18-year-old Spaniard is currently third in the Formula 3 championship, one point behind number two Paul Aron, who is a member of the Mercedes talent team. Martí hails from Barcelona, ​​and the Spaniard has regularly left a good impression for Campos Racing this season, including a home win in Catalonia.
Pirelli announces tire choices for upcoming Grands Prix
That the drivers will be able to use the softer tires – C3, C4, and C5 – in Monza has been known for some time, but Pirelli has now also indicated which tires will be used in the three subsequent weekends. There are few surprises in between: in Singapore, just like in Monza, and just like last year, the three softest tire types are used. Street circuits usually pay off perfectly for the softer rubber. In Japan and Qatar, however, the drivers will use harder tires. Just like in Bahrain, England, Spain, and the Netherlands, the drivers get the C1, the C2, and the C3 in these weekends. That was to be expected, because Pirelli made the same choices in the last editions of both Grands Prix.
Drugovich takes his seat in an Aston Martin car at Monza during FP1
Felipe Drugovich will be driving the AMR23 during the Grand Prix weekend in Italy. The Aston Martin reserve driver thus ticks off the first mandatory training that a young driver must complete. The Brazilian, who was champion in Formula 2 last season, will replace Lance Stroll in the first session at Monza. Previously, Drugovich replaced the Canadian during the test days after Stroll broke his wrists before the start of the new season.
Lawson, as expected, also in Monza as Ricciardo's replacement
Liam Lawson replaced Daniel Ricciardo at the Dutchman's Grand Prix due to the broken bone the Australian suffered in his crash in second free practice. The 34-year-old was flown to Barcelona on Saturday for surgery and expects a speedy recovery period. However, it is not yet possible to get back into the car this weekend, so Lawson will also drive for AlphaTauri in Monza. "We are very happy that Daniel's surgery went well and that he is now recovering. We hope to see him back on track soon, but until he is fully fit again, Liam, who did very well in Zandvoort, will continue to ride alongside Yuki. That is valid from our home race in Monza this weekend," AlphaTauri said in a press release.