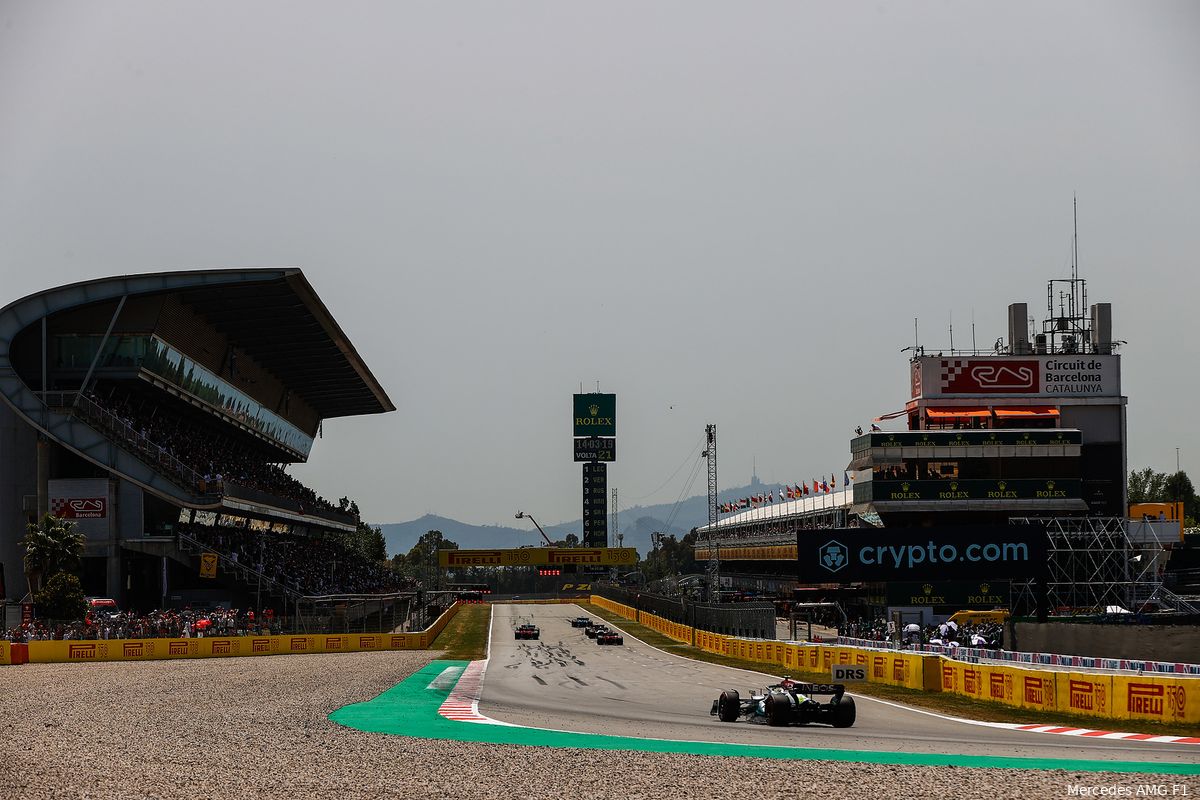 In the F1 in brief section, F1Maximaal.nl keeps you informed of the latest news from the premier class of motorsport that just does not qualify for an extensive mention, but is of course still relevant to mention on the website.
Circuit de Barcelona-Catalunya removes last chicane
The Circuit de Barcelona-Catalunya, where the Grand Prix of Spain is held, will look different this year. The circuit makes a crucial adjustment to the last sector. The last chicane, which has been criticized several times in the past, will be removed. This will return the circuit to the old layout and the last part of the circuit will be a lot more full throttle.
GP weekends Japan and Mexico have longer VT1 due to Pirelli tests
The Grand Prix weekends in Japan and Mexico will both have a longer first free practice. Pirelli will then carry out their tire tests, so that the free practice sessions, just like last year, will last ninety minutes instead of sixty minutes. "It's a good way to prepare the compounds," Mario Isola told RaceFans. Pirelli also gets enough space to test during the year. "All teams are participating and we have a total of 35 days."
Russell starts second Mercedes season with new race engineer
George Russell will have to deal with a new race engineer in his second season at Mercedes, RaceFans reports. Riccardo Musconi was previously the voice in the young Briton's ears, but he will be busy with other tasks within the team. Marcus Dudley will take over from Musconi for the coming year. Dudley was previously on hand to replace a race engineer in his absence. The Briton did this, for example, during last season's Austrian Grand Prix when Peter Bonnington, Lewis Hamilton's race engineer, was absent.