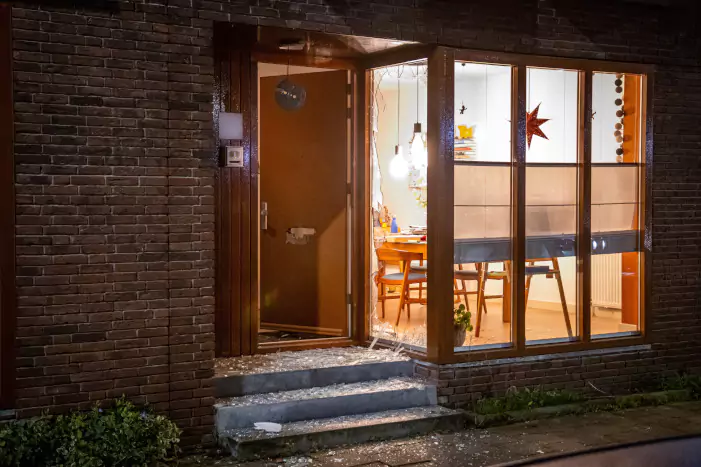 In Rottterdam, two explosives went off at two homes in the night from Sunday to Monday. Around 02.10 there was an explosion at a house on the Vredenoordlaan in Rotterdam-Kralingen. The mailbox and the window of the house have been broken. No one was hurt.
About an hour and a half later, around 3:30 am, the police received a report of an explosion at the Apricot Garden in the Tuinenhoven district in South Rotterdam. Officers found damage to the window frame and front door.
No injuries were reported here either. The residents were inside during the explosion and are very shocked. The forensic investigation and the Explosives Reconnaissance Team have investigated both locations.