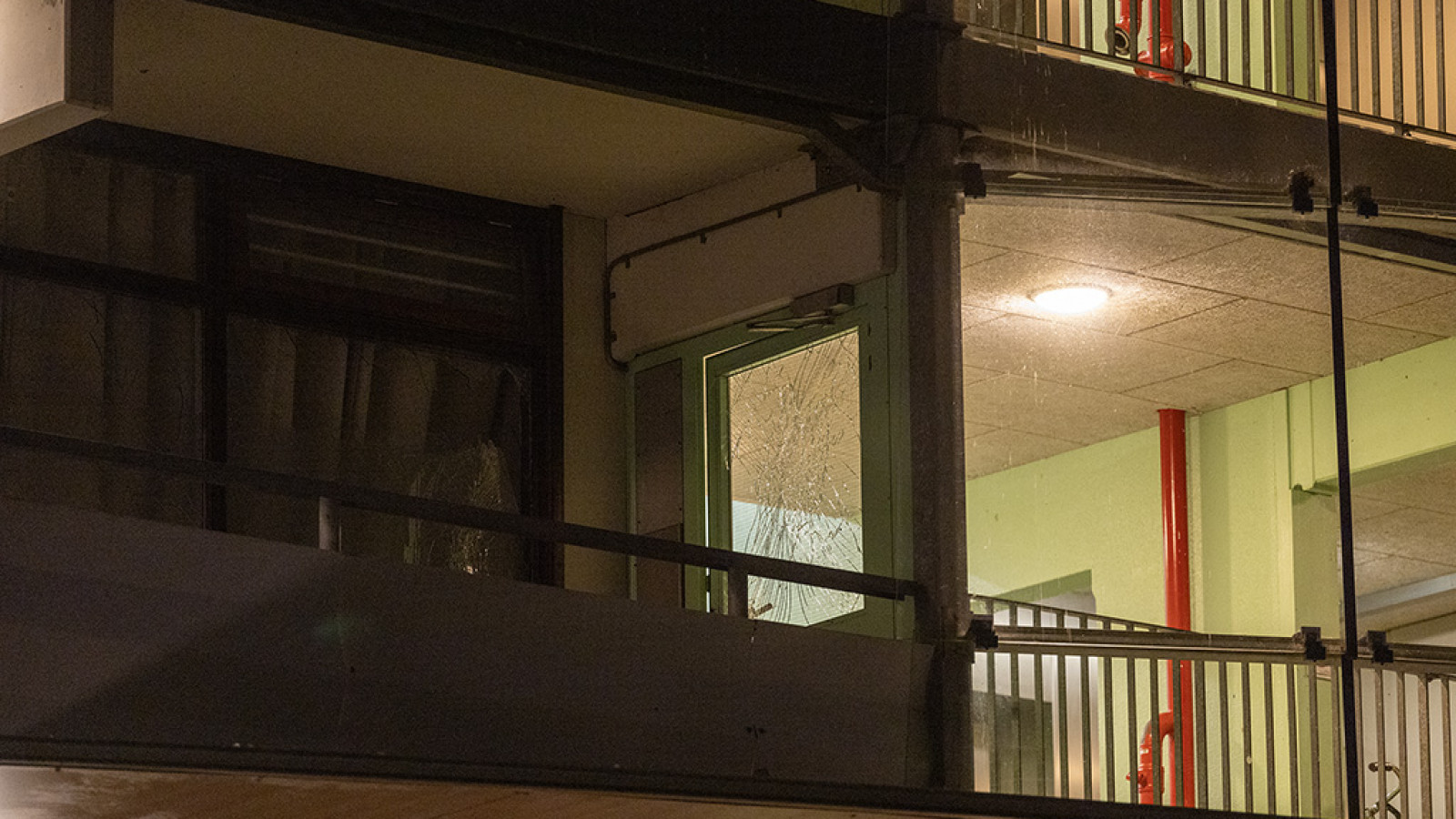 A heavy explosive device went off last night at a house on the second floor of an apartment building on Hakfort in Amsterdam Southeast. Several homes were damaged. Both second and third floor homes sustained damage.
When the explosive went off, a resident was present in the house, no one was injured. Several windows and doors were broken and shards of glass lay on the street below. Both the fire service and the Explosives Safety Team Leader (TEV) were called to see if everything was safe.
The detective is investigating the case and is asking witnesses who know more about the explosion to report. Local residents who may have footage, by means of a video doorbell or dashcam, are also asked to share the images.