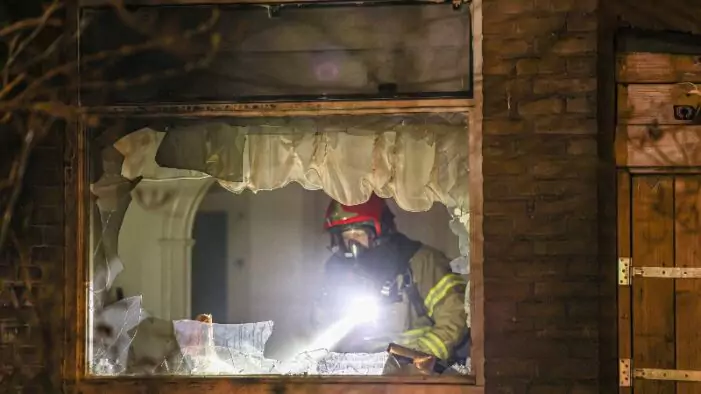 For the second time in a week, an explosive went off at a house on Doctor H. Colijnstraat in Amsterdam-West. The latest explosion took place in the night from Tuesday to Wednesday. No one was injured.
Residents and local residents were startled around 03:00 by a loud bang. The explosive went off at the front door of the house and caused considerable damage. There was a fire in the front yard. Monday night there was also an explosion on the sidewalk of the same house. Two vehicles were damaged as a result.
It is the third incident in a short time on that street. Further down the street, on Monday, February 6, the front door of a home on the third floor of an apartment building was set on fire.
The police do not know whether there is a connection between the three incidents, but the two explosions at the same house seem to be a targeted action, the police report. Police are looking for witnesses or anyone with footage.