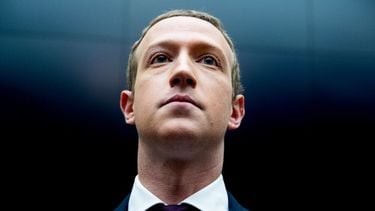 Meta, the company behind Facebook and Instagram, must stop personalized advertisements on its platforms. That is the decision of the EDPB, the European Data Protection Board.
After the advertising branch of Facebook and Instagram previously received a hard blow from Apple, it has now suffered another major loss. While last week it introduced subscriptions for an ad-free experience.
Facebook and Instagram are hit by Europe
The advertisements on Facebook and Instagram are valuable for companies. Logical, because Meta collects an incredible amount of data from its users to deliver those advertisements as targeted as possible.
After Apple introduced the App Tracking Transparency feature, which allowed iPhone users to block tracking from such companies, that business already took a hit. Europe goes one step further.
Supervisors within the EDPB conclude that Meta unlawfully uses personal data on Instagram and Facebook. Users are followed on all sides to present them with the most accurate advertisements possible. Something that is not allowed, especially within the EU.
Meta will be disappointed, but not surprised. The American company previously faced such restrictions in Norway. That country is also the reason that the EDPB makes the ruling through an emergency procedure.
Threads, subscriptions and a ban: the beginning of the end
Meta is experiencing difficult times in Europe. While it was not allowed to launch the Twitter alternative Threads on our continent earlier this year, it also sensed the threat of trouble for a while.
Last week, Instagram and Facebook introduced a subscription option for users who wanted to be ad-free on the platforms.
The fact that Meta's entire advertising market is banned on our continent seems to be the beginning of the end. In 2022, Apple launched App Tracking Transparency (ATT), which already seemed to cost the company billions of dollars. Let alone what Europe's blow will do.
This is a good step for users. Europe is single-handedly ensuring that the use of Instagram and Facebook becomes safer and our privacy is better protected. Although we do wonder how the American company will respond to it.
Can we continue to use Instagram and Facebook for free or will the apps eventually disappear behind the paywall? Time will tell.