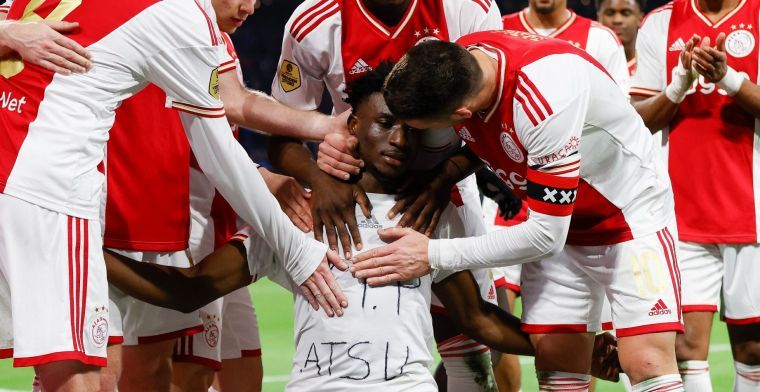 Ajax can still enjoy Mohammed Kudus sportingly and financially. Karim El Ahmadi and Kenneth Perez think the 22-year-old Ghanaian is currently the best player of the team from Amsterdam.
Kudus scored the 4-0 final score against Sparta from a free kick on Sunday. "He is really a beautiful player, he will soon leave for a lot of money," says El Ahmadi at the ESPN program This was the Weekend . "With the freedom he now gets, he really is Ajax's best player."
Perez agrees. "He has to go to a club that wants to give him a free role. He would prefer to play in the ashes, but some are too unreliable to play there," says the Dane. "I think he is, despite the fact that he is really so skilled and individually the best at Ajax. The role he has now is good, but then he has to play with a midfielder, such as Berghuis, next to him with whom he can play a rotate a bit."
Kudus has a contract with Ajax until mid-2025. The dribbler was already associated with a transfer last summer and in January, but the team from Amsterdam did not want to let him go yet.
A beautiful gesture Mohammed Kudus after scoring a great free kick 🙏❤️ pic.twitter.com/I0l821KRy5

— ESPN NL (@ESPNnl) February 19, 2023
Grab 5 Free Bets of €10 at Jack's now!