As former CEO of the Formula One Group, Bernie Ecclestone has been responsible for the enormous growth the sport has experienced in recent decades. Since the takeover by Liberty Media, the role of the 93-year-old Briton has become increasingly limited, but in Brazil he was present again and gave his opinion on world champion Max Verstappen.
The now 93-year-old Ecclestone became a billionaire as a Formula 1 boss. In recent years he has been in the news mainly because of tax matters, bribery scandals, and his interview in which he indicated that the Formula 1 bosses knew about the crashgate scandal in time in 2008. That interview was reason for Felipe Massa to file a lawsuit, so it was striking that both Massa and Ecclestone were present at the São Paulo Grand Prix.
For Ecclestone, the Grand Prix in Brazil was an obvious destination, as his wife is from the South American country. In 2016, his mother-in-law, who is twenty years younger than Ecclestone, was kidnapped, with more than 30 million euros in ransom demanded. The Briton stated at the time that he would not pay a penny to get his mother-in-law back, after which the woman was freed without payment.
Ecclestone about Verstappen and Zandvoort
Ecclestone's visit to Brazil did not yield such exciting stories this time, but in conversation with the NOS he did share his opinion about three-time world champion Verstappen. "Max is the best driver to have driven in Formula 1 since the sport was founded," the 93-year-old immediately made it clear.
Furthermore, the NOS talked to Ecclestone about the Dutch Grand Prix, which disappeared from the calendar after 1985. 'It was a mess. It was a bad circuit, although there were more of them in those years. Actually, it's never been a favorite of mine. So many bad things have happened," Ecclestone points to, among other things, the death of Roger Williamson. "Hopefully we've gotten rid of that now."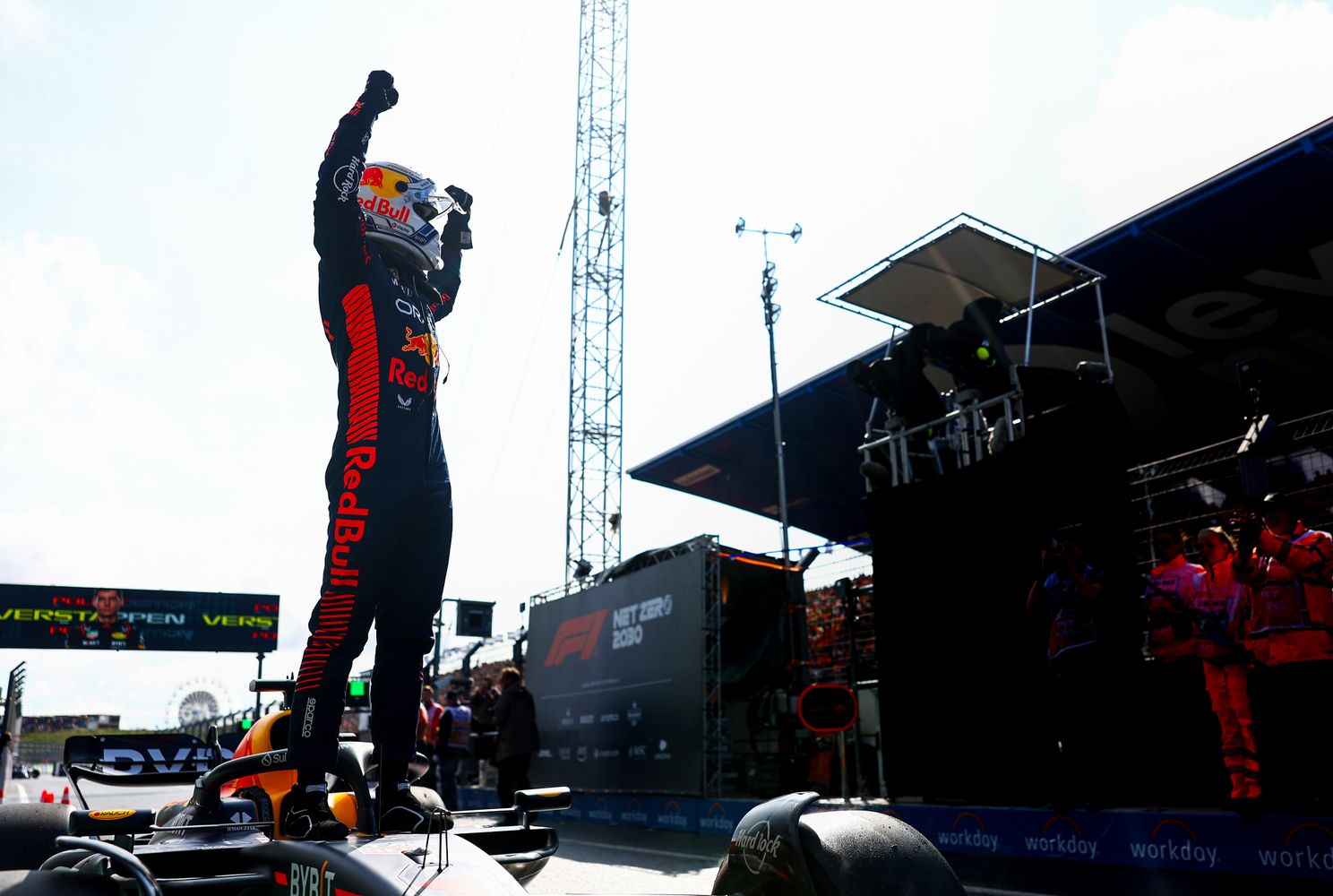 Thanks to Verstappen's dominance, Zandvoort returned to the calendar, and the Brit is now happy with that. 'It looks much better, the organization is doing well. It is mainly thanks to Verstappen, of course, but there are plenty of other people who have contributed. You often see that if one circuit wants to improve the situation, other circuits want that too. It pushes the sport forward," says Ecclestone, who wants to visit the race in 2024.
The Dutch Grand Prix is ​​now assured of a place on the Formula 1 calendar until 2025. The FOM would like to visit the North Holland dunes for longer, but at the moment it is mainly about the financial picture. "As long as Max drives in Formula 1, Zandvoort will remain on the calendar," Ecclestone suspects. 'What happens next, who knows? Maybe we will lose some races, because 24 races is too many.'
Las Vegas cannot count on support
Ecclestone is less enthusiastic about the upcoming Grand Prix in Las Vegas. In 1981 and 1982 a Grand Prix was also organized in Las Vegas, but at the time it was in a parking lot, and not a route past all the tourist attractions. The show element of this has little effect on the old Formula 1 boss. 'I'm not looking forward to it. It has little to do with Formula 1.'