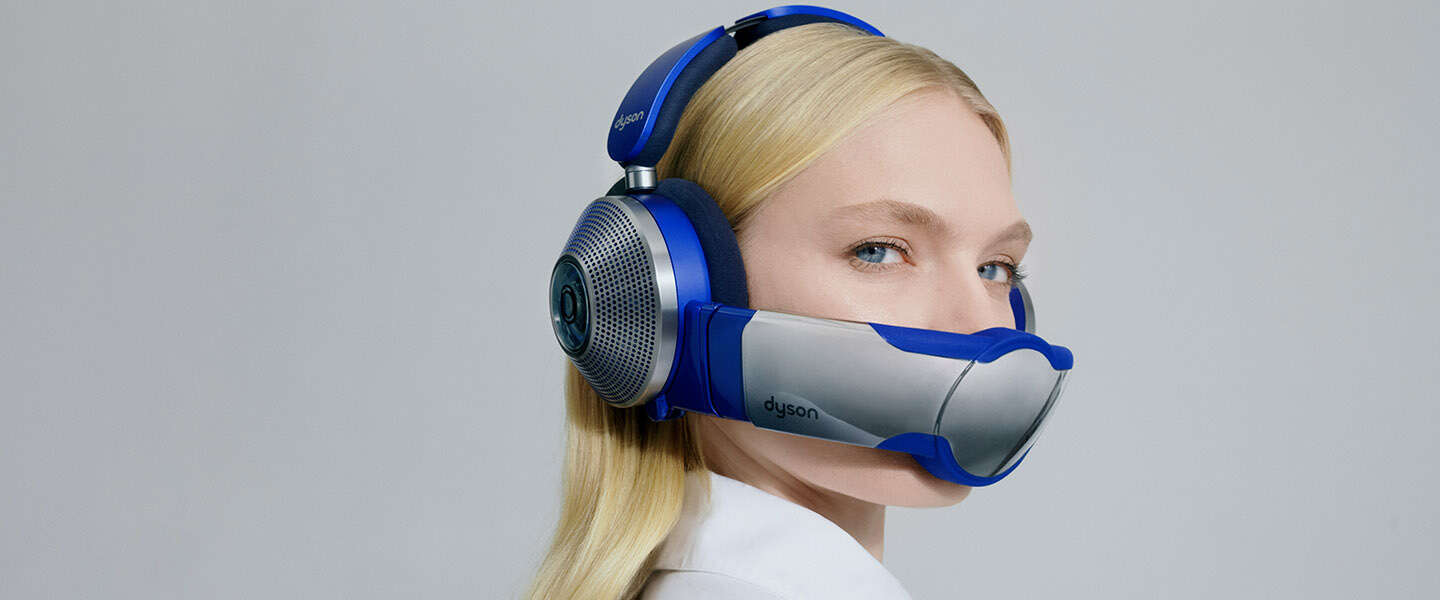 Dyson is an inventor and producer of special devices. They have a completely different view of fans, vacuum cleaners and since last year also headphones. In December, the Dyson Zone was presented in all its glory; a headset with a built-in face mask. Well, a high-tech face mask then, and not one of those pieces of fabric with rubber bands that we had to wear for a number of years. Today Dyson announced that the Zone headset is now also for sale in the Netherlands.
Clean air and good sound
As mentioned, to characterize the Dyson Zone's air purification mouthpiece as a face mask is a bit short-sighted. The filtration system and air delivery mechanism in the Dyson Zone are designed to keep airborne contaminants, such as nitrous and sulfur oxides, and particulate matter out of our lungs. For this, it has compressors, among other things, that run at a speed of up to 9,750 rpm. They suck air through the double-layer negatively charged electrostatic filters. They capture ultra-fine particles, such as allergens, and particles from sources such as brake dust, industrial combustion and construction, up to 99% efficiency for particles as small as 0.1 microns.
Of course, the Dyson Zone is also a headset with which you can listen to music. Among other things, it has a frequency range of 8 to 21,000 Hz, is equipped with advanced noise suppression and a battery that offers enough capacity to listen to music for 50 hours without interruption. That is without using the air purification and active noise cancelling. If you use it continuously, a maximum of four hours of music listening pleasure remains.
Dyson price tag
From now on you can DysonZone so also buy in the Netherlands. Like most Dyson products, it is not cheap. The price starts at 699 euros. The version with the electrostatic filter is 50 euros more expensive.
I do wonder, though, who would want to go down the street as Bane or Darth Vader.
During the corona pandemic, most of us had a hard time getting used to all those faces that were half covered with a piece of cloth. Of course, a hip designed headset is something completely different, but still.