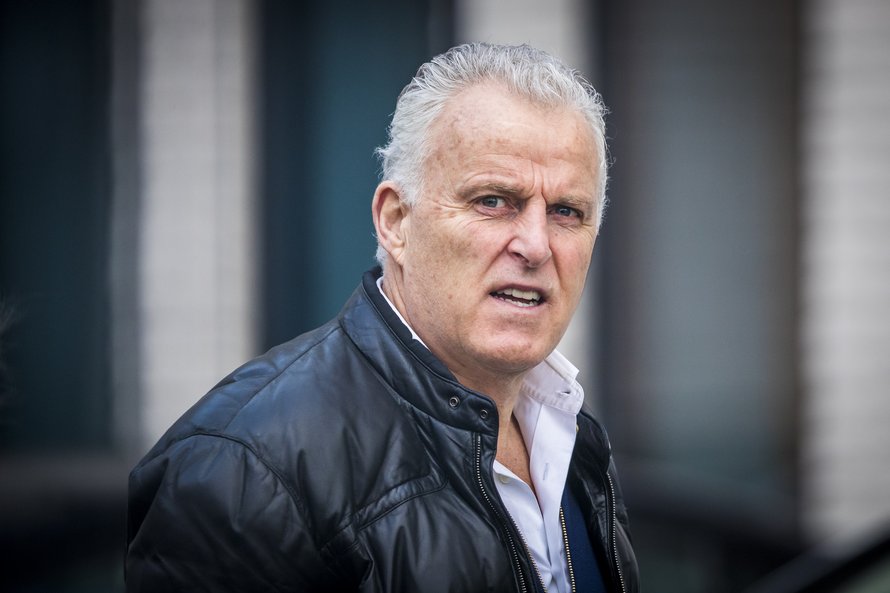 In the murder investigation of Peter R. de Vries, the Public Prosecution Service accidentally recorded a confidential conversation in prison between suspect Divainy K. and a law firm. When the recording was to be provided to the defense of 30-year-old K., it turned out that the conversations had not been paged correctly.
Conversations that prisoners have with a lawyer are confidential. K.'s conversation was intercepted on November 23, 2022 by secretly placed listening devices in his cell. The phone used to conduct the conversation was outside that cell, but so close to the listening devices that the conversation could be heard and was recorded.
"We deeply regret this state of affairs and have already apologized to counsel and his client for this," said the public prosecutor on Tuesday during a preparatory session in the court bunker in Amsterdam-Osdorp.
"I find the state of affairs special," responds Yosra Ameziane, K's lawyer. She asks the OM to provide her with the entire recording. "So that the defense knows what has now been wrongly recorded."
K. is suspected of directing the filmers who filmed De Vries (64) after he was shot in the Lange Leidsedwarsstraat in Amsterdam. De Vries was shot on July 6, 2021 after an RTL Boulevard broadcast. Nine days later he died of his injuries.
The two men who allegedly carried out the assassination attempt, Kamil E. and Delano G., were caught almost immediately afterwards. A life sentence was demanded against them last year, but that investigation was reopened on July 11 last year after the Public Prosecution Service came up with a new witness.
This witness, indicated by number 5089, would have been a friend of suspect Krystian M. and would have received information about the murder from him. 5089's statements would mean, among other things, that Ridouan Taghi should be seen as the client of the murder of De Vries.
Taghi has previously denied this accusation. He is not a suspect in this case, but he is in the Marengo liquidation process. He has been sentenced to life imprisonment.
The case about the murder of Peter R. de Vries is scheduled to be dealt with early next year. Twelve sitting days have been set aside for this for the time being.