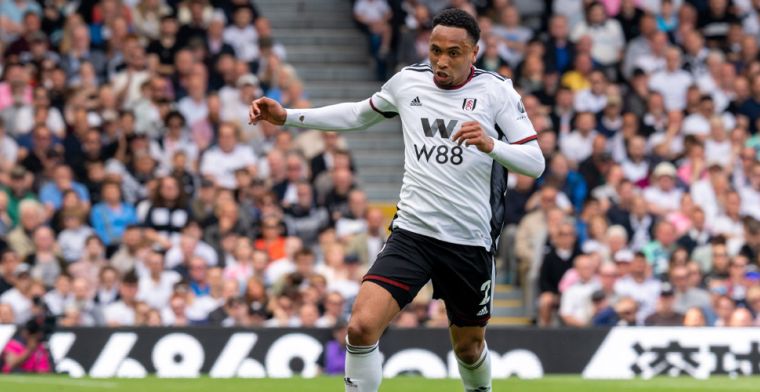 Kenny Tete is in the interest of Liverpool, knows VoetbalPrimeur. The right back was a fixed value at Fulham last season and can now hope for a wonderful transfer.
Tete still has a contract with Fulham until the summer of 2024. The Cottagers are asking about 11 to 16.5 million euros for Tete, who was taken over from Olympique Lyon three years ago for more than three million. However, Fulham hopes to extend the full-back's contract for a further year. This is partly due to the excellent season he had in the Premier League.
Tete, who does not have to complain about interest, should compete with Trend Alexander-Arnold at Liverpool. It is generally known that the 27-year-old Ajax training product wants to take another step higher, preferably within the Premier League.
Tete has been playing at Fulham since 2020. Since the current season, the right-back has had the best defensive figures in the entire Premier League. With 83 successful and 12 'missed' tackles, Tete is in the lead with a success rate of 87.4%. In addition, he is working on one of his best offensive seasons with one goal and five assists and the Orange international stood out by playing attackers such as Mykhailo Mudryk and Noni Madueke out of the game.
Listen to the latest episode of #DoneDeal the podcast now!
Welcome Bonus: up to €60 Free Bets + 20% Profit Boosts!