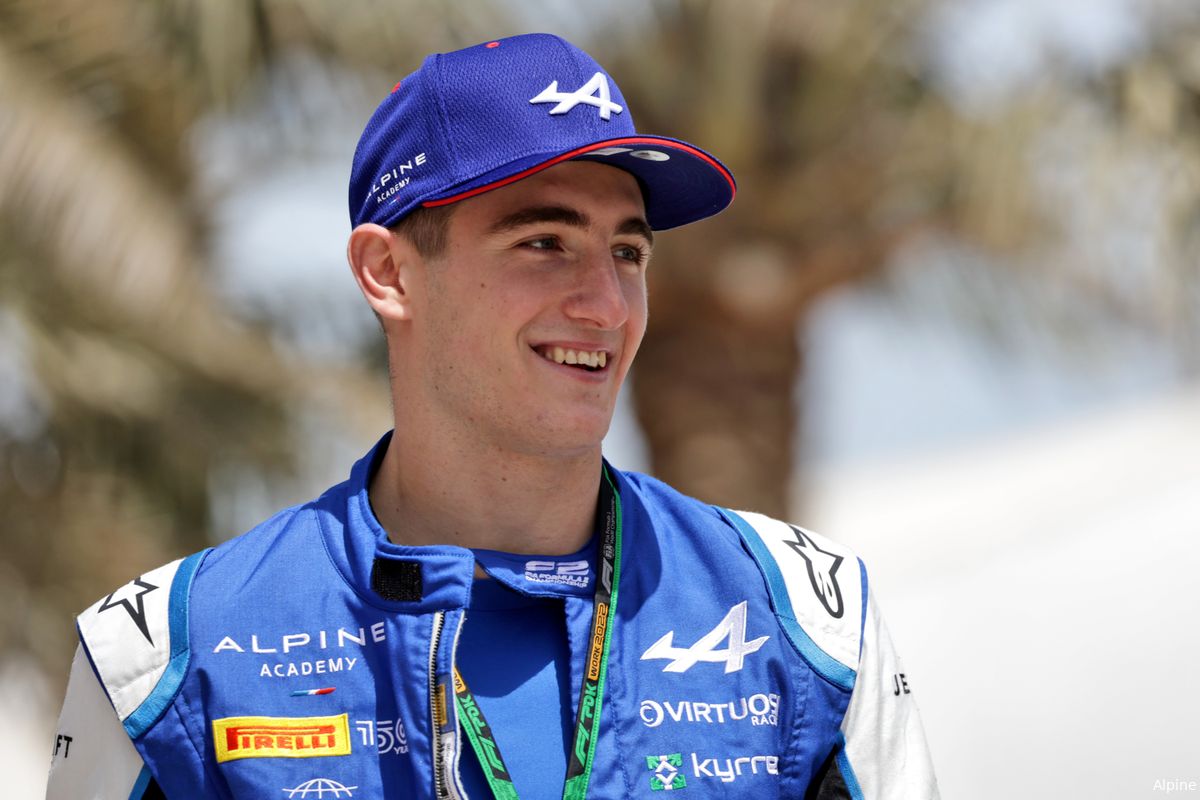 Formula 2 driver Jack Doohan hopes to help Alpine with his input. The young Australian will compete in Formula 2 and will fill the Alpine reserve driver role. Alpine team boss Otmar Szafnauer immediately set the bar high for Doohan, but he doesn't mind at all. This way he stays in shape and constantly busy with the class he dreams of.
Doohan was rewarded by Alpine for his great performances from the 2022 season in Formula 2. Doohan took sixth place in the standings, after having driven a handful of races in the feeder series in 2021. With that P6, the 20-year-old finished as one of the best rookies of the season. Only two others beat him to it. The Australian will also drive in Formula 2 again in 2023, also with Virtuosi Racing. Alpine recently announced that Doohan will fill the role as reserve driver at the French racing stable, which he will do in addition to his Formula 2 obligations.
He will be tasked with doing certain tests and supporting Esteban Ocon and Pierre Gasly through the work in the simulator. Szafnauer was clear to Doohan: this year the Formula 2 title must come. This role is new to me. I'm going to learn a lot about what it takes to be a reserve driver throughout the season. The bottom line is that I have to be reliable, consistent, and adapt quickly," says Doohan, quoted by Speedweek. "Because I'm also driving Formula 2 this year, I'll be constantly busy and that's an advantage!"
Doohan wants to help Alpine with his input
"I will do my best to help the Formula 1 team with my input," the 20-year-old continues. "They may be small details, but I hope that an extra pair of eyes and ears will help in the development of the team," Doohan continues. 'My role has many different facets. I have to be ready if one of the drivers is unable to participate in a race. So I need to make sure I'm prepared. I also have to spend a lot of time with the team and with the drivers. I'm going to work a lot in the simulator at Enstone and I'm going to do some test days in an older car to get more Formula 1 kilometers," concludes Doohan.
Watch Formula 1 live next season? Order Viaplay or F1TV or take a look at our Formula 1 TV page.