Reports on the Mate 60 Pro's performance seem to suggest so
Huawei has officially not been a serious player on the smartphone market for several years now. This is of course due to the boycott and sanctions imposed on it by the 'West'. Although these are motivated by a perhaps justified fear of espionage and influence by the Chinese government through Huawei's products and (telecommunications) technology, it is a bizarre situation for the Chinese manufacturer. The company has not been allowed to do business with 'Western' companies for six years, which in turn are not allowed to purchase or supply products and services to the Chinese tech giant.
New Mate Pro smartphone with 5G?
And then this week all of a sudden it comes'newsfrom China that Huawei has launched a new smartphone, the Mate 60 Pro. In itself it is not surprising that the brand still makes smartphones, but they were only intended for the Chinese market for several years. However, the big news – although that cannot yet be confirmed – is that the new Mate Pro is equipped with a chip of its own making that would be suitable for 5G technology.
In China, that news is now being hyped like never before. The introduction of the Mate 60 Pro was a smooth one, but the stories and positive user experiences that stormed the (Chinese) web in the following days have not gone unnoticed here in the West either.
Rumor has it that the Mate 60 Pro so has a (5G) processor produced by Huawei itself, the Kirin 9000s. Stories and posts from Chinese owners of the phone suggest that the Mate 60 Pro can achieve download speeds that exceed those of the top 5G handsets.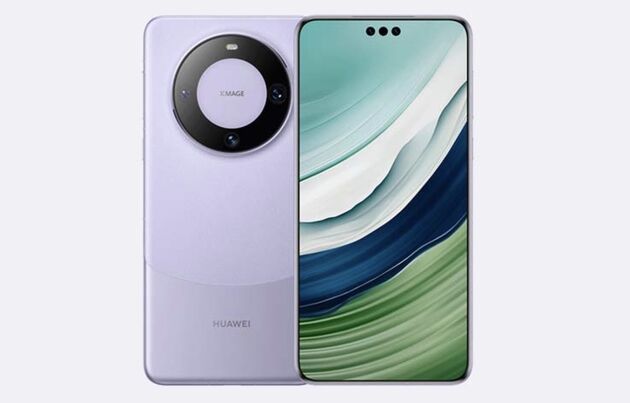 From summit to boycott
The Chinese brand was well on its way to the top of the smartphone market until 2017, but from the moment that Huawei was no longer allowed to use Android (Google) and the supply of (5G) chips was also prohibited, the Huawei smartphones in our part of the world very quickly disappeared from view.
Initially, Huawei reacted to the outside rather laconically about the consequences of the boycott. Of course, there was plenty of lobbying at corporate level to lift the sanctions and boycott, but when it became clear that this was not possible, Huawei decided to withdraw to its own soil as far as the smartphone market is concerned.
It comes as no surprise that the manufacturer started working hard on its 'own' solution from the very first moment that the sanctions and boycott became a fact. Now it seems that the manufacturer has succeeded in developing its own chip that is suitable for 5G networks. However, no one can confirm that yet, because apart from the hype surrounding the new Mate 60 Pro – which is being driven from China – nothing is technically known about the device yet.