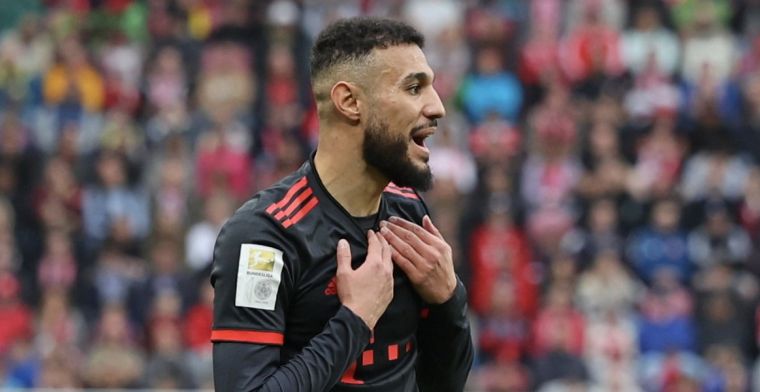 Bayern Munich coach Thomas Tuchel has responded to Noussair Mazraoui's comments. The right wing defender is dissatisfied with his lack of playing time.
"I'm fit, but not even second or third choice anymore," said Mazraoui recently. At the press moment in the run-up to the duel with Hertha BSC, Tuchel is confronted with the Moroccan's statements. "I also want him to play more. If he plays, it means he is the best right or left back in the selection," says the German. "Ultimately you set yourself up. It's only up to him."
Mazraoui has a basic place in his own hands according to Tuchel. "Everyone gets the maximum support from us and everyone is challenged," explains the coach. "At Bayern the standard is very high. If you only get five minutes, then you have to deliver in those five minutes. That is simply the standard at this club. Because you always have to deliver a top performance. Then you set yourself Wishing for something is one thing, doing the work for it is another."
There is a chance that Mazraoui will be in the base on Sunday. Alphonso Davies, the first left back on paper, is injured. Last week, Mazraoui already replaced the Canadian, who fell against FSV Mainz 05.
Up to 100x your investment with two goals in the cup final!