Fewer smart phones were sold worldwide for the fifth quarter in a row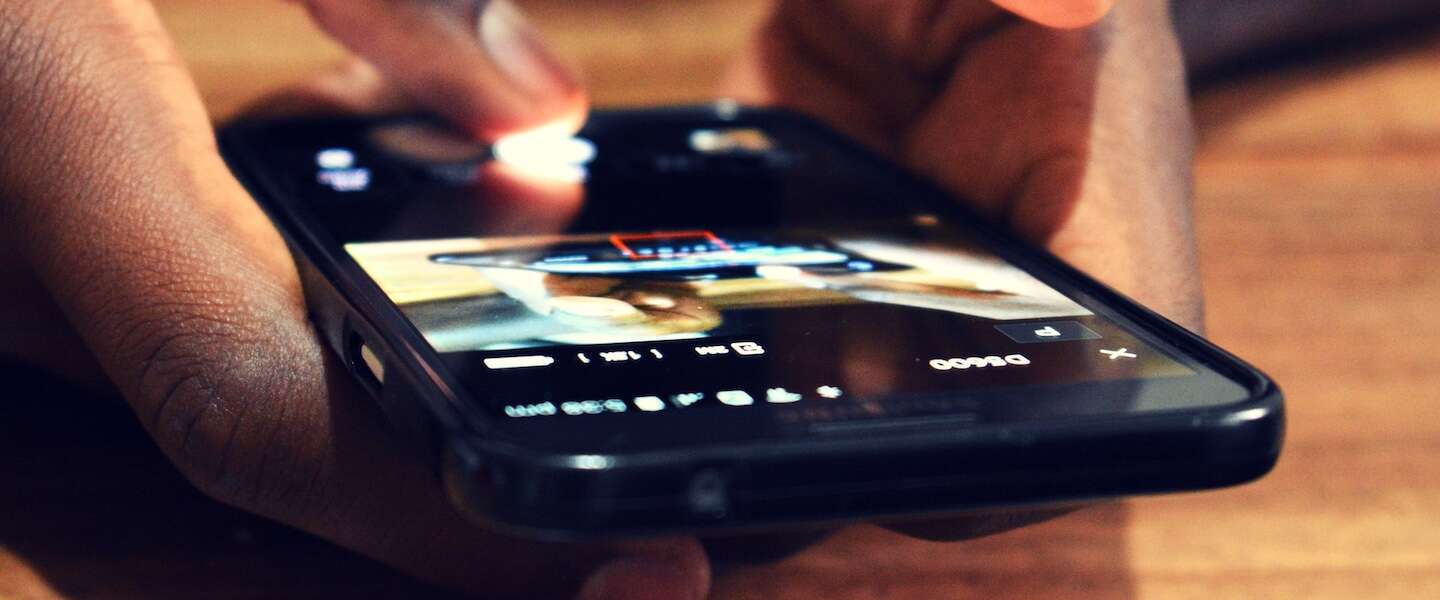 The bottom is not yet in sight for the smartphone market. In the first quarter of 2023, fewer smart phones were sold worldwide compared to a year earlier. It was even the fifth quarter in a row that fewer smartphones were sold. In total, there were about 270 million in Q1. That's what the analysts have Canalys figured. The only good news is that the decline in smartphone sales is slowing down.
Apple and Samsung are neck and neck
Looking at the sales results for the first quarter, Samsung and Apple literally ended up neck-and-neck. The Korean manufacturer saw its name on 22 percent of all smartphones sold. Apple came out slightly lower at 21 percent. Samsung saw its 'lead' on Apple shrink considerably. In the first quarter of 2022, when just over 300 million smartphones were sold, the difference between Samsung and Apple was still 6 percent (24% vs 18%). Apple's 'profit' was mainly due to the iPhone 14 Pro models. They still did very well in the shops in the first quarter of this year.
Of the other brands in the top five, only the number four, Oppo, managed to gain a relatively small share of the market. One percent to be precise, from 9 to 10 percent. Just not enough to pass Xiaomi. That Chinese manufacturer accounted for 11 percent of smartphone sales in Q1 of this year. A year ago that was still 13 percent. For the fifth smartphone brand, Vivo, the sales market share in the first quarter remained the same compared to the previous year, at 8 percent.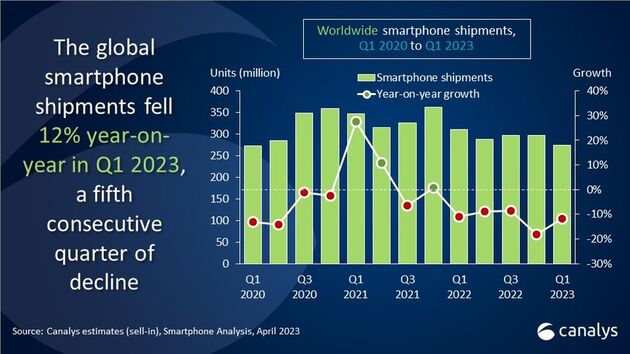 Inflation and macroeconomic conditions
As in previous quarters, the decline was largely caused by local macroeconomic conditions and high inflation.
Manufacturers try to influence the effects in a positive way with price reductions and promotions. Despite this, the demand for new smartphones remains low. According to Canalys analysts, the market figures are therefore in line with expectations for the first quarter.
Whether 2023 will ultimately be a new low for smartphone sales, as in 2022, is not yet known. There are still three quarters to go, although the forecasts do not look very favorable at the moment.