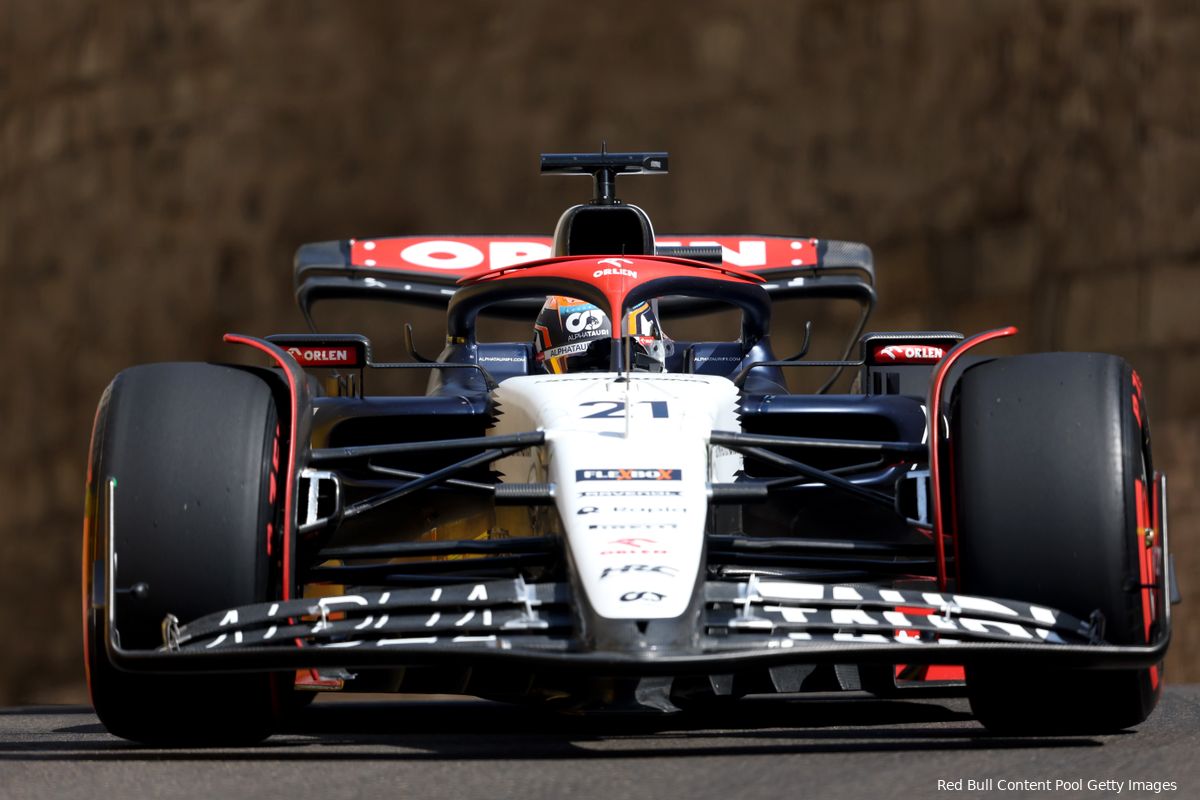 For the time being, Nyck de Vries has not had a successful weekend in Baku. The Dutchman hit the wall hard on Friday in the qualifying session for Sunday's Grand Prix, and he also had to start the sprint race from last place. The AlphaTauri driver came into minor contact with teammate Yuki Tsunoda in the opening phase, who suffered so much damage that he was unable to finish the race. De Vries himself finished the race in fourteenth, but sees bright spots for the main race on Sunday.
For De Vries, the street circuit in Azerbaijan is one that has fond memories from his Formula 2 days. In each of the three years that he was active in the front gate of Formula 1, he managed to get a second place in Baku. On Friday, the Frisian showed his speed early on in the first and only free practice session. The 28-year-old finished the session in an excellent sixth position, showing his strongest performance of the season.
Later, however, things went wrong in the qualifying sessions, both of which he had to finish in last place. After a touché with teammate Tsunoda, he was able to overtake a few more drivers, so he is looking forward to the Grand Prix with confidence. "Okay in itself," De Vries summarizes his race to Viaplay. "I thought our speed is promising for Sunday. In the end we were able to gain some positions, fight a bit.' De Vries eventually managed to pass Valtteri Bottas, Lando Norris and Nico Hülkenberg.
De Vries hopes to benefit from longer race distance on Sunday
He thinks more could have been done if he had been able to overtake faster. "Too bad I lost a lot of time fighting Lando Norris. That's why I lost the gap with Pierre Gasly in front of me. Nevertheless it was a good race and I hope we can get some extra places on Sunday.' Norris and Bottas started the race with soft tyres, which turned out not to work well, the Dutchman saw: 'They clearly lost speed as the race progressed and that worked to our advantage. I thought our speed was pretty good, so that's positive. I hope that will help us take a big step on Sunday. This is only a third of Sunday's race and that says something more. It promises to be a long race.'