Working location, salary/wage, working hours per week, education level required, and employer information are as follows:
Breda €2,400 – 3,000 per month 40 hours LBO, MAVO, VMBO Volkerwessels Telecom
As a mechanic, do you have a passion for technology and telecom? Then we have a great challenge for you as a data network technician at unique locations in the country. You will work at various Defense locations installing, maintaining and optimizing network infrastructures. A versatile job in a challenging workplace with the chance of permanent employment with the client.
€2400 (junior) to €3000 (senior) gross p/m
Chance of contract with VWT
Defense locations throughout the Netherlands
Flexible working hours and occasional boarding
Leading employer in the telecom sector
You have at least 1 year of experience in the past 3 years with cabling systems and infrastructures in buildings. Connecting twisted pair cabling to an RJ45 is a piece of cake for you. You are not afraid of heights because you also work at heights. You go whistling into a crawl space. Above all, you work safety-consciously. In addition:
you have a good command of the Dutch language you are in possession of a driving license B you are willing to apply for and submit a VOG you preferably also have one of the following certificates: asbestos recognition, safe working at heights, ESD, VOP NEN3140, VCA If you do not have all the above certificates, you are prepared to obtain them as soon as possible. Minimum (V)MBO work and thinking level
As a data network technician, you and your team will install, maintain and optimize network infrastructures at a defense location. Your work package is very diverse. It is very important that you keep your administration up to date. This ensures the accuracy and efficiency of the network. You also update floor plans by drawing connections. You will certify the network with measuring equipment. You can be deployed flexibly because it will prevent you from having to earn a living. A selection of your activities:
pulling and finishing UTP cabling. Removing old and installing new UTP cabling making cable passages fireproof installing data/patch cabinets and cabling installing fiber optic certifying the network administrative tasks that are very important and reporting them to the project office

You will end up in an inspiring and close-knit team. This consists of 30 colleagues divided over 2 teams. Each team is led by an experienced foreman. You work in a team of 3 colleagues. The team is a mix of experienced technicians and junior technicians. We work in a disciplined manner. You feel a clear hierarchy at defense locations. Together with your team, you put your shoulders to the wheel to get the job done! VolkerWessels Telecom is a large and leading player in the telecom sector. They proudly carry out this project at Defense. The team is responsible for the construction, maintenance and repairs of data communication facilities at Defense locations.
Watch the video below to take a look at your new employer.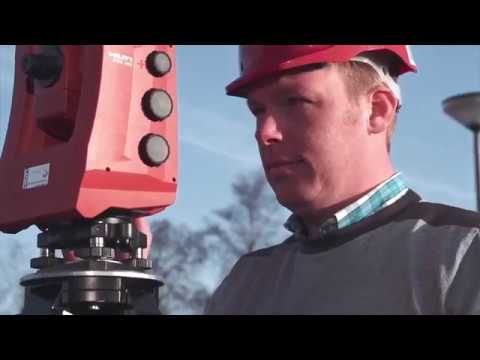 Do you recognize yourself in this profile and are you ready for a new challenge in telecom? Apply now and add your CV and motivation!
Menno & Tom
Enthusiastic? Then respond immediately! We will only consider applications with CV and motivation.
This job is posted on Randstad.nl. Click here to apply.