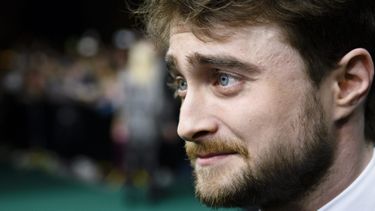 Daniel Radcliffe is back with a new Harry Potter film, but not in the way you might have hoped. As HBO prepares for a very ambitious reboot of the films, the British actor delves into a special Potter-related story.
Then we are talking about The Boy Who Lived, a documentary produced by Radcliffe about stuntman David Holmes. The name of the documentary is of course a reference to Harry Potter, the boy who managed to survive an attack by Voldemort.
Tragic Harry Potter accident
In the documentary, however, that boy is not Potter, but stuntman David Holmes. Holmes was Radcliffe's stunt double from the first Harry Potter film, Philosopher's Stone, to Deathly Hallows Part 1. In other words: when dangerous scenes had to be shot, Holmes took over from the Potter actor.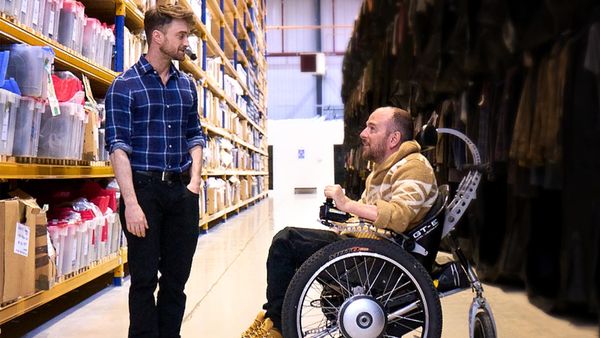 Unfortunately, stuntmen and women are not untouchable either. Holmes was paralyzed in a tragic accident in 2009. He broke his neck during a stunt, which means he can no longer do anything from the chest down, and is now in a wheelchair.
The stunt in question was a flying scene for the first Deathly Hallows movie. During those recordings he was pulled back so hard that he 'flew into a wall' and the best man broke his neck. Painfully enough, the stuntman said he initially worried about how he was going to tell his parents…
First trailer The Boy Who Lived
A tragic story, which will be told by Radcliffe and Holmes themselves from November 15 on HBO Max. In The Boy Who Lived, together with director Dan Hartley (White Other), they tell the inspiring story behind not only the accident and how Holmes has dealt with it since, but also his childhood, and how the talented gymnast ended up in the world of Hollywood. A 'coming-of-age story'.
The first trailer for The Boy Who Lived gives us an intriguing preview. Radcliffe describes how Holmes was like a big brother to him during the Potter filming, and how they stayed in touch afterwards.
Also check out the podcast
The HBO documentary is not the first time that the two have worked together outside of the Potter films. In 2020, they launched the Cunning Stunts podcast, highlighting the underexposed world of stuntmen and women. You can stream it below, while waiting for the documentary. David Holmes: The Boy Who Lived premieres November 15 on HBO Max.