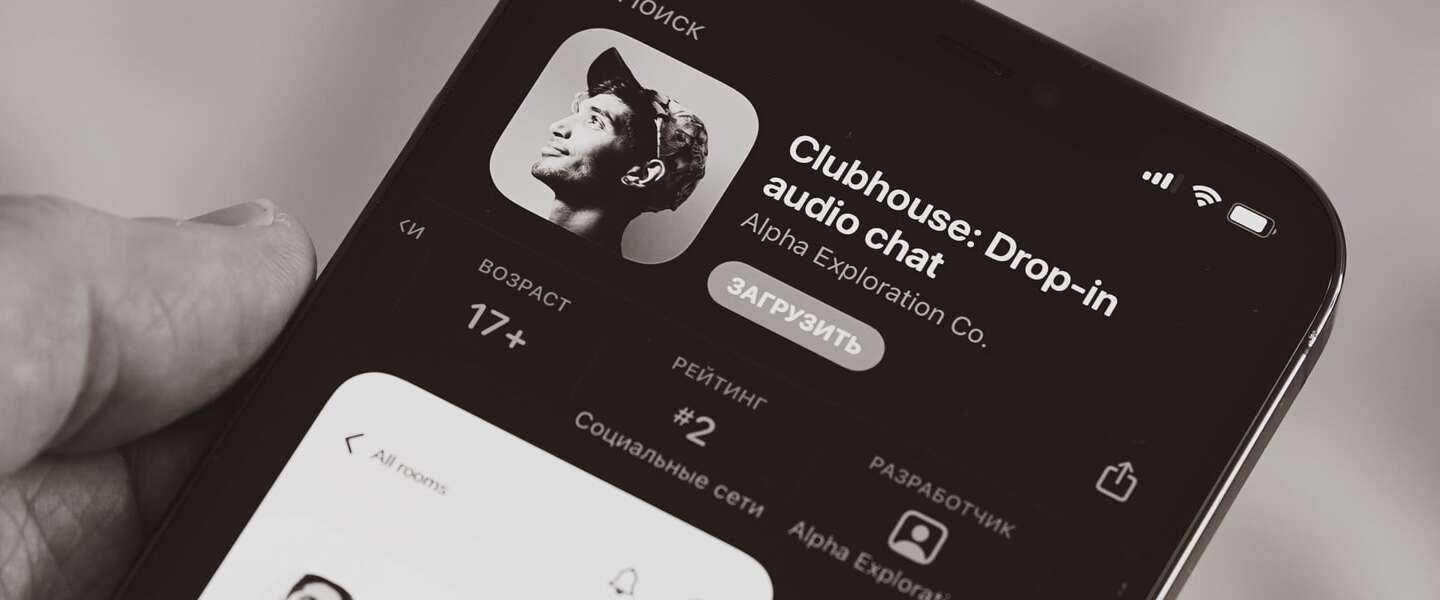 Two years ago Clubhouse, a social audio network, shot out of nowhere to many millions of users within a few months. It was an open network, but you could only join it by invitation. It was quite a hype for a while, but the popularity eventually melted like snow in the sun. This week Clubhouse has a new version on its own blog, with new features, announced. With this, the social audio app hopes to make a comeback.
Clubhouse Chats
The updated version of the app has already appeared in the iOS and Android app stores. According to the initiators, the new app and functions make Clubhouse even more social than other messaging apps. What is special is that competitor WhatsApp introduced voice chats last month. That function is very similar to the new audio chat feature of 'The New Clubhouse'.
The update, Clunbouse reports, is centered around a new fromat called Chats. Users can now start group audio chats. Each participant can place his own audio messages in that group that can be listened to by other participants at any time. So you don't have to be online at the same time, as with a group conversation in WhatsApp, for example. Simply put, it's a group chat where you don't tap, but leave messages. The new Chat feature resembles a clubhouse room, but it takes place asynchronously, where everyone can drop by at their own time.

Group Chats Meet Instagram Stories
Clubhouse describes the new function a bit woolly. "To imagine a chat, think of textual group chats and Instagram stories that met in the park, talked for hours, became best friends and fell in love. Then, nine months later, a new way to stay in touch is born: a way that lets you hear your friends' voices, meet their friends, and spend less time typing. If "social messaging" were anything, it would be that. With Chats, you can push to talk, listen twice, tap to skip, swipe to the next chat, and slide into your friends' VMs (unless that sounds weird) to chat privately. They are designed to be fast, fun and personal," said Clubhouse.
The new audio chats do not replace the live audio rooms. They also continue to exist. Clubhouse thinks, and hopes, that the Chats feature will inspire users to check in more often to hear from their friends, unlike the live audio rooms, where you only interact with whoever is hosting a live conversation at the time.