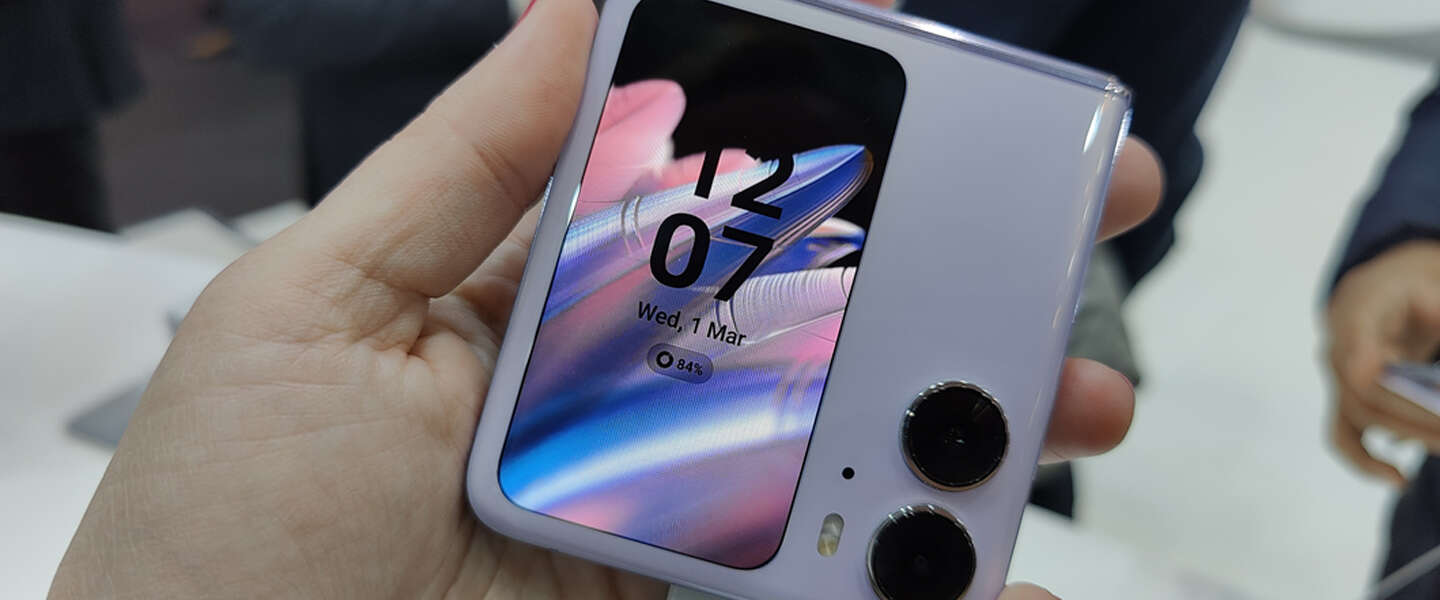 MWC in Barcelona is bursting with phones. Samsung has equipped its entire stand with about a hundred Galaxy S23 Ultras and the newly announced Xiaomi 13 can also be seen on the exhibition floor. But where there is also room for, those are the foldable telephones. Every brand has one (although we have to wait a while for OnePlus). Whichever way it folds or flips: you can see it all at MWC. These are the six largest of the fair.
1. Motorola Razr
Motorola Razr is another clamshell phone, which is very charming. If you fold it, it's a small triangle, if you unfold it, you'll have a nice 6.7-inch screen at your disposal. On the outside is a 2.7 inch screen for notifications. Due to its black, robust design, this is the somewhat tougher folding telephone of the group. Although Motorola sometimes has the image of being a bit old-fashioned, there is little old-fashioned about this smartphone: it has a Qualcomm Snapdragon 8+ Gen 1 processor inside. Okay, the battery is very small at 3,500 mAh, but the device itself is too, which makes it very handy. This phone is also considerably cheaper than the rest, with its starting price of 860 euros.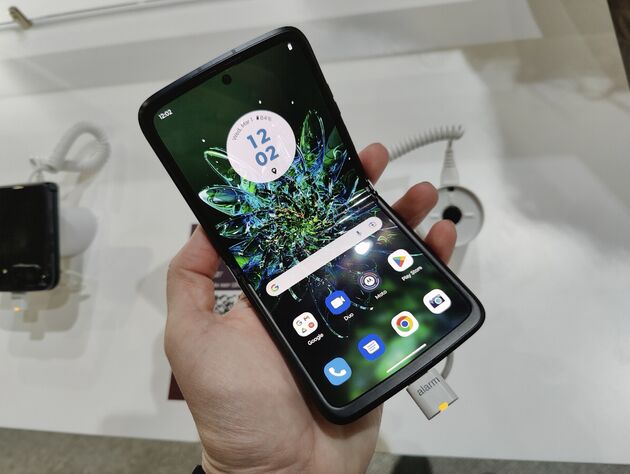 2. Xiaomi Mix Fold 2
Xiaomi has created a device with Mix Fold 2 that opens as if it were a book, so that you have a large square screen at your disposal in one go. Handy for multitasking. The screen is a whopping 6.56 inches ordinary, but unfolded it is 8 inches. This foldable contains a Qualcomm Snapdragon 8+ Gen 1 and is a very future-proof choice, partly thanks to its 4,500 mAh battery. It costs 1,290 euros.
3. Oppo Find N2 Flip
It is an eye-catcher, partly because Oppo put all kinds of DIY customize options on the show floor with cute stickers: Oppo Find N2 Flip. This extremely thin folding phone has a clamshell model (a make-up box) and it has a large screen that takes up about half of the front. You can view six notifications at the same time and that is very handy. You will also find a MediaTek Dimensity 9000+ chip and a 4,300 mAh battery in this flip phone. Unfortunately, this device has not yet been announced for the Netherlands. In France it costs 1,099 euros.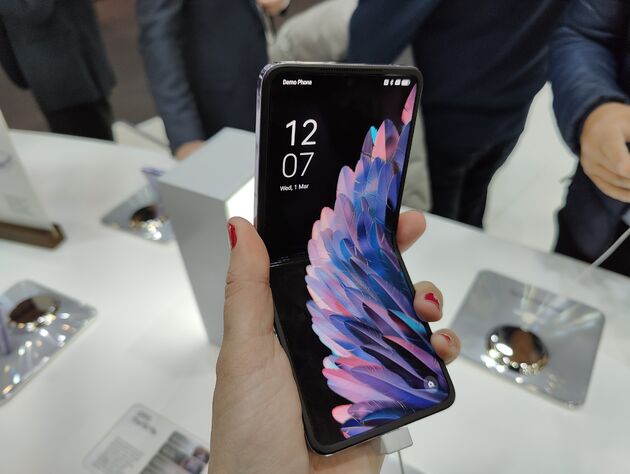 4. Honor Magic VS
A device that we think will not come to the Netherlands, but has been announced for Europe, is Honor Magic VS. It is once again one of the showpieces of the fair and that is partly due to its large 7.9 inch screen and large camera set of 50 MP each (x 3!). It also has a large 6.45 inch screen on the outside, so you actually have a double phone. In terms of chip, Honor Magic VS contains a Qualcomm Snapdragon 8 Gen 1 and it also has a large battery with 4,750 mAh. But you pay a lot for all that splendor: it costs 1,679 euros.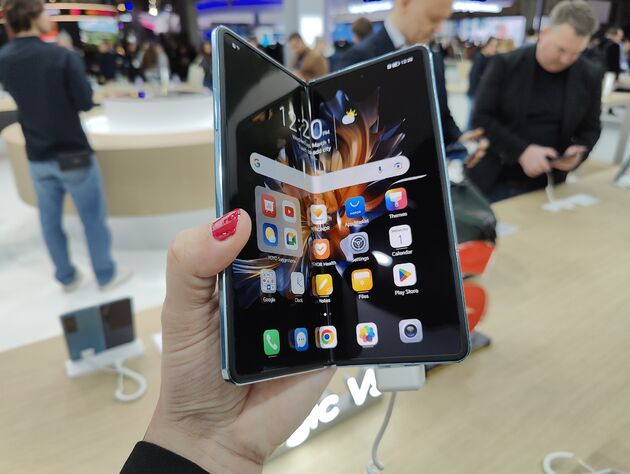 5. Samsung Galaxy Z Flip 4
Samsung knows with its Samsung Galaxy Z Flip 4 convincing many people to go for a foldable phone. Z Flip 4 has a beautiful design and a large screen on the back for notifications or beautiful visuals. All in all it looks very attractive from the outside, but does that also apply to the inside? There's a very good Qualcomm Snapdragon 8+ Gen 1 chip inside, but the battery isn't huge at 3,700mAh. Yet this is a very accessible device: it only costs 1,099 euros, which is not very much for a foldable phone.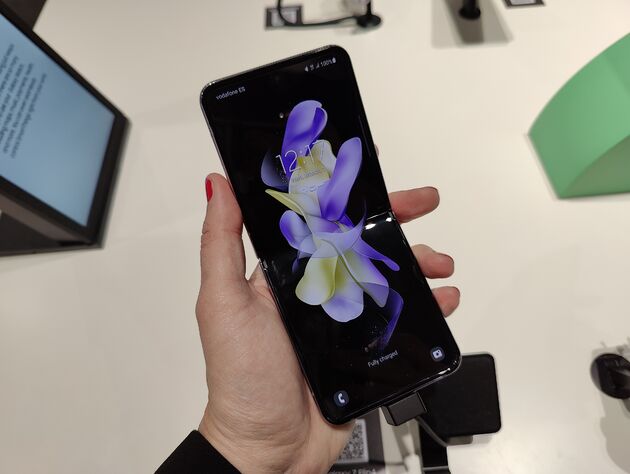 6.Huawei Mate XS 2
Huawei Mate XS 2 is a phone where you have to be careful not to break it. Why? He folds the other way. This makes it a bit more of a tablet phone than the others, partly because it has a kind of book fold. It is also a bit strange that the fold is not exactly in the middle, but it is an eye-catcher. It is very thin, has good contrast and -as we are used to from Huawei- excellent cameras. There's a Snapdragon 888 chip inside and the battery is a nice 4,500mAh. However, you are at the mercy of Huawei's App Gallery and you cannot use the Google Play Store or other Google services, which makes this foldable of 1,999 euros an extra expensive choice.