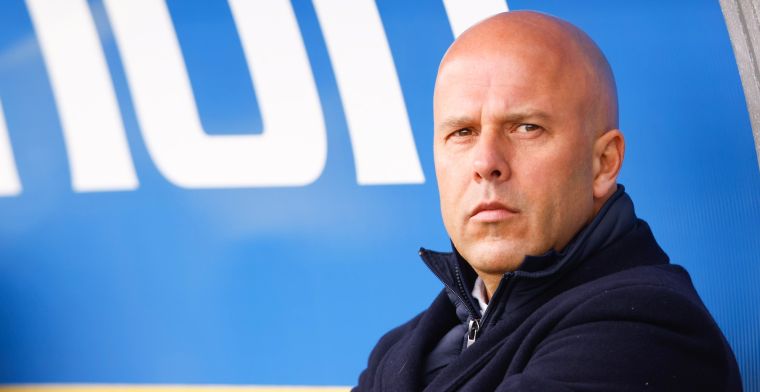 Hugo Borst thinks that Arne Slot will also be Feyenoord's trainer next season. The columnist writes that the coach has given his yes to general manager Dennis te Kloese. However, no other sources have yet confirmed the news from Borst.
In his column for the Algemeen Dagblad, Borst writes that he 'thinks he has good news' about Arne Slot. Slot seems to have given his word to Dennis te Kloese, general manager of Feyenoord. Arne will remain trainer next year.'
The question is, of course, whether the news from Borst is correct. No other medium has confirmed that Slot will actually stay with Feyenoord. The success trainer still has a contract until mid-2025 in De Kuip. Slot does have a departure clause in his contract, but it will not take effect until 2024. Feyenoord can therefore ask what it wants for Slot next summer.
The Feyenoord trainer was recently linked to Tottenham Hotspur, Crystal Palace and West Ham United. Under the leadership of Slot, Feyenoord is well on its way to its first national title in six years, while he already guided the club to the final of the Conference League last season.

Play €10 and get €50 in Free Bets at Jacks.nl!