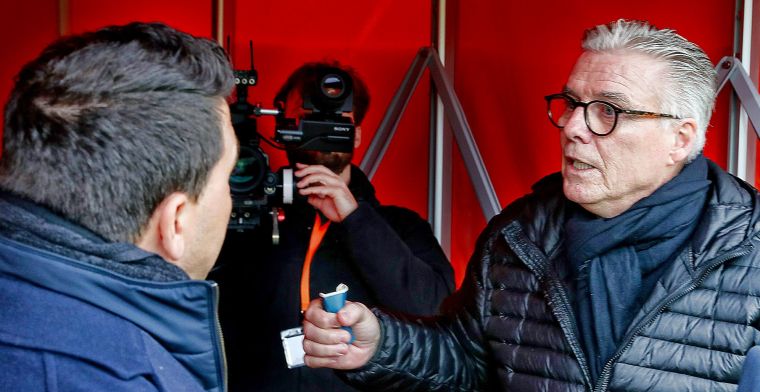 The administrative chaos at FC Volendam has escalated further, De Telegraaf reports. Keje Molenaar, who seemed to be working as vice-chairman at the club, has filed a complaint against supervisory board member Elma de Koekkoek. Molenaar is not happy with the accusations against him and withdraws for the time being.
Administratively, things have been a mess at Volendam for some time. Molenaar was nominated to the Supervisory Board as the new vice-chairman, but he was rejected. Trainer Wim Jonk was not happy about that. He would maintain close ties with Molenaar. Now the same Molenaar has filed a report for defamation and slander against Supervisory Board member De Koekkoek. "I have had to learn from reliable sources that this morning (Thursday, ed.) In the presence of various third parties – including representatives of the KNVB – you described me as dishonest," Molenaar writes in a letter addressed to De Koekkoek. .
'You have omitted any substantiation of this particularly damaging statement. With this defamatory (defamatory, ed.) qualification, you touch, among other things, the core of my profession as a lawyer, which I have practiced for more than 33 years, and you apparently knowingly violate my honor and good name as a person and lawyer', concludes Molenaar. De Koekkoek says he has to laugh at the lawyer's texts.
Molenaar states that the supervisory board of Volendam is engaged in a smear campaign against him, Jonk and chairman Jan Smit. "The Supervisory Board wants to remove Jan Smit as chairman and finds Team Jonk unsuitable, while I am blocked as vice-chairman because of my preference for Team Jonk and, according to De Koekkoek, because I would not be honest," says Molenaar.
"Wim, Jan and I are the proverbial pearls before the pigs. For that reason I have put an end to it and I will not be surprised if more will follow soon. A great pity about that wonderful club at De Dijk." This means that Molenaar no longer wants to work on the board of Volendam. Jonk and Smit are still at their posts at the club.
PSV and FC Twente score: up to 100x your investment at Jack's!