During the third edition of the Grand Prix of the Netherlands, the organization of the Dutch GP explained that the future of Zandvoort on the F1 calendar is uncertain after 2025. It is quite possible that Zandvoort will then be on the calendar every other year and rotate with Spa Francorchamps. At first glance that seems a pity, but perhaps it's not such a bad idea, especially if we can keep both circuits that way. In any case, it is a shame that a choice has to be made between the two circuits.
The future of the Dutch GP has been a much-discussed topic during the 2023 Dutch Grand Prix. After 2025, Zandvoort may no longer have a permanent place on the calendar. However, F1 CEO Stefano Domenicali was very enthusiastic about the Dutch Grand Prix. The success of Max Verstappen naturally ensures filled stands and a sold-out event. In addition, the organization goes to great lengths to meet the requirements for organizing a 'modern Grand Prix' nowadays.
This year, no less than 98 percent of the visitors came by public transport or by bicycle, which made the event sustainable. The deposit system with the cups ensured that little to no mess was left behind. In short: Zandvoort was not short of anything to just get on the calendar after 2025. Yet there are pirates on the coast. There are many circuits that also want to organize a Grand Prix, and Liberty Media also seems to focus on circuits outside Europe.
Text continues below the image.
Formula 2 will not go to Zandvoort in 2024, leaving only Formula 1 and the Porsche Mobil 1 Supercup. So there are big gaps in the schedule, which may put a damper on the fun for some visitors. Circuit Zandvoort does not receive government support, so ticket sales are very important. "The interest in the maps for 2024 and 2025 will be an important indicator," said circuit director Robert van Overdijk in conversation with the Dutch branch of Motorsport.com. If ticket sales start to fall, this can of course have negative consequences for the future of the Dutch GP.
Domino effect of more rotation deals: Hockenheim and Nürburgring?
All in all, such a rotation system does not seem wrong to me. It gives some variety, and as already mentioned, it's a way to keep both 'old school' circuits. Perhaps it also provides inspiration to have several circuits return in this way, or to have them alternate with the current circuits on the calendar. The Hockenheimring has also indicated a while ago that it is open to working with colleagues from the Nürburgring. In that way, the German Grand Prix may be able to make a comeback.
Text continues below the image.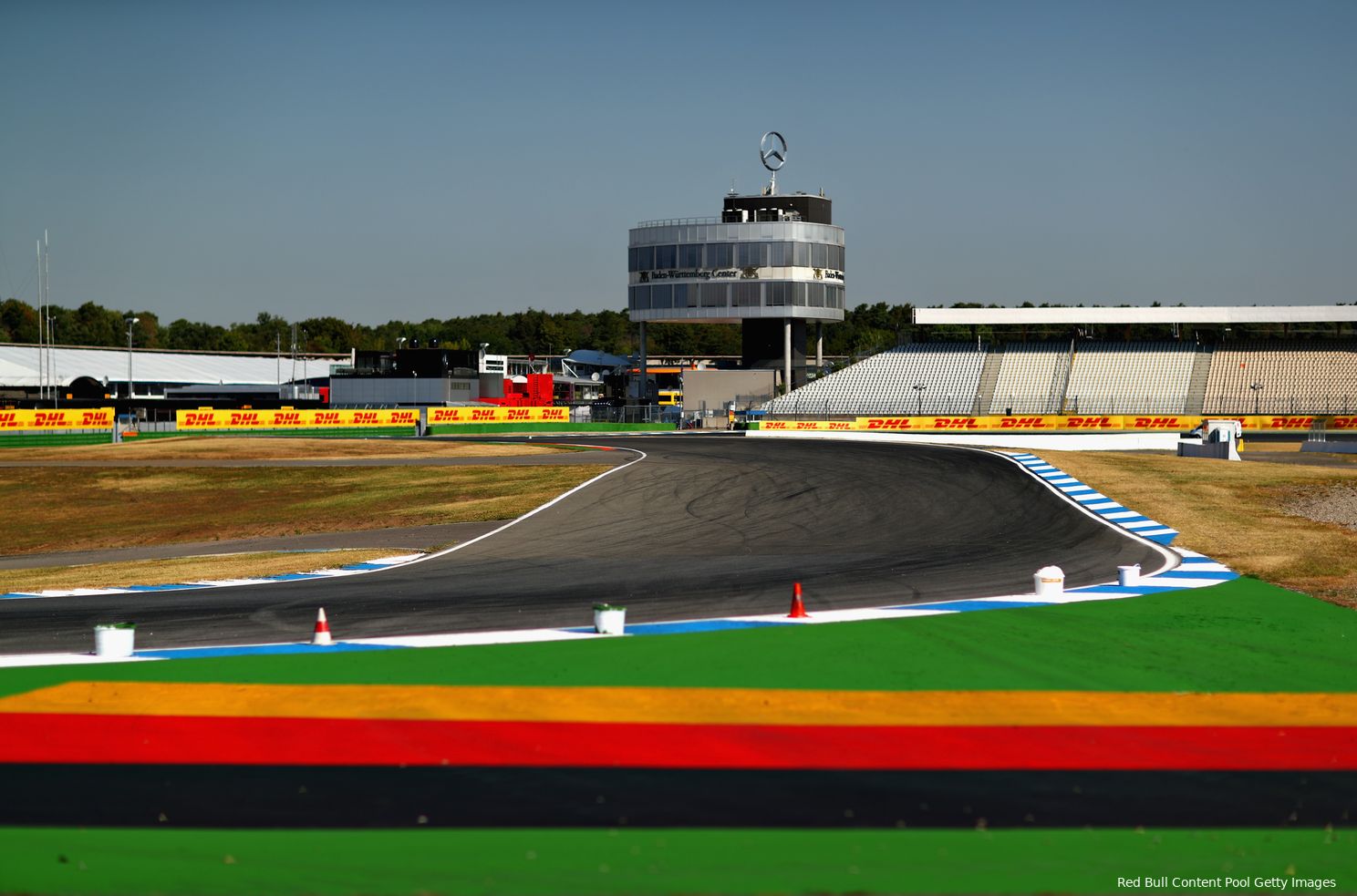 It would be nice if more traditional circuits returned in this way, especially as Formula 1 is currently extremely popular, and it may also help those circuits that are not doing well financially. I thought the calendar in the corona time had nice circuits, with Mugello, Imola, the Nürburgring, Istanbul, Portimão. I'd much rather watch those kinds of races than races in Qatar and other oil states that just put down a lot of money and then have a boring grand prix that's only important because it brings in millions.
The calendar has already changed so much, and it continues to change with F1's interest in the United States and the Middle East. The fact that the Hungarian Grand Prix will remain on the calendar until 2032 is a small bright spot in this changing calendar. I don't know what the Hungaroring did for that (besides paying a lot of money), but I think more circuits should be able to get such a deal, such as Monza, Spa, and Imola. Perhaps it is a kind of first step towards listening to the wishes of the fans. I hope the organizations can make a good decision regarding Zandvoort, and in this case choose to keep both old school circuits on the calendar.
Spa should also stay on the calendar, perhaps even more so than Zandvoort
When I think of Spa, the iconic circuit and the fantastic races we have been able to experience, I actually think that Spa deserves a place on the calendar even more than Zandvoort. While Zandvoort is of course an 'old acquaintance' on the calendar, it is also a newcomer, as it has only hosted three Grands Prix in the hybrid era of Formula 1. The Grand Prix of the Netherlands was of course created by Max Verstappen. If he hadn't driven in Formula 1 or been so successful, I have my doubts whether the Dutch Grand Prix would have come back.
Spa has always been part of the Formula 1 calendar, and when I look at the traditional circuits, I think Spa feels a bit special to everyone. Zandvoort is a Dutch, orange party, and I think Spa is a bit more of a circuit for motorsport enthusiasts than Zandvoort. Anyway, that will be a sausage for Liberty Media, because when push comes to shove it's all about money. Zandvoort on the calendar one year and Spa the next is probably the best solution if Formula 1 wants to keep both circuits.
Text continues below the image.
The people sitting along the track in Zandvoort will undoubtedly also find their way to Spa, and it will probably make little difference to the public. The circuits don't differ too much in terms of prices either. I do wonder if the circuits themselves are open to it. As Jacques Villeneuve pointed out in an interview during the Dutch GP, it means a halving of costs. Spa hosts several major motorsport events and will probably not have as much of a cost problem as Zandvoort. That is something the organization should think about carefully.
When Zandvoort entered the calendar, the circuit signed a multi-year deal to host the Grand Prix. Van Overdijk indicated that it would by no means be a certainty regarding the news from F1 whether Zandvoort will be allowed to stay in any form, but in what form do they want to make a deal to rotate? For a year, or immediately five? Because what if Verstappen does indeed decide to stop after 2028 and Zandvoort has to continue to host a Grand Prix until 2030? I wonder how full the grandstands will be and whether the circuit can survive such a deal. In any case, I hope for the Dutch fans that they can continue to celebrate in the dunes for a few more years.