Build Your Dreams
Meet the new BYD Atto 3, a fully electric car from China. Those who are not really concerned with automotive and new car brands are probably wondering what is written here. It seems like code language, but in reality it is about the car brand 'Build Your Dreams,' relatively new in the Netherlands (and Flanders). The brand enters the market here with the Atto 3, which is a scientific notation (10–18) which has nothing to do with this car. It literally takes some getting used to and it is good to briefly consider the Chinese brand BYD, a global manufacturer of electric vehicles with origins in the development of innovative battery technology.
Based on more than 1.85 million cars sold in 2022, it is even one of the largest manufacturers worldwide and perhaps also the most important entrant on the European market. BYD's overarching goal is to make the world less dependent on fossil fuels by creating a complete clean energy ecosystem. The company with 290,000 employees is also a producer of mobile telephones and technological products such as solar panels and sky trains. In the Netherlands we know the brand of the electric buses that are already driving around here on a project basis.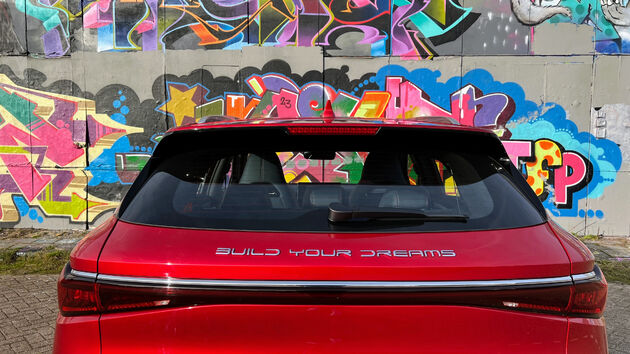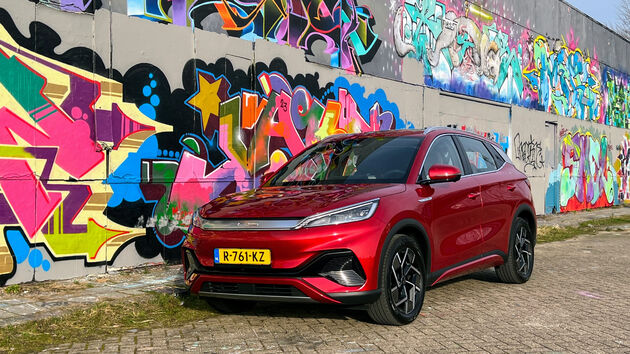 Before you drive this car, you should first know more about the BYD brand
The BYD Atto 3 is a kind of statement to the market, issued by a company that you cannot close your eyes to. For that, in this case, you just need to measure a little more about this Shenzhen-based automaker of BEVs and PHEVs. The Chinese manufacturer has managed to keep Tesla behind in 2022 and indicates that it will see revenues grow by more than 1,000% in the coming years (Source: Reuters). The main reason is that the company can benefit from exceptional economies of scale in the still fairly immature industry of electric vehicle manufacturers.
But there is more, because the company makes its own batteries that are both competitive and extremely affordable. The cost of this BYD 'blade battery' with a range of more than 700 km is significantly lower than the comparable battery from the world's largest battery manufacturer Contemporary Amperex Technology.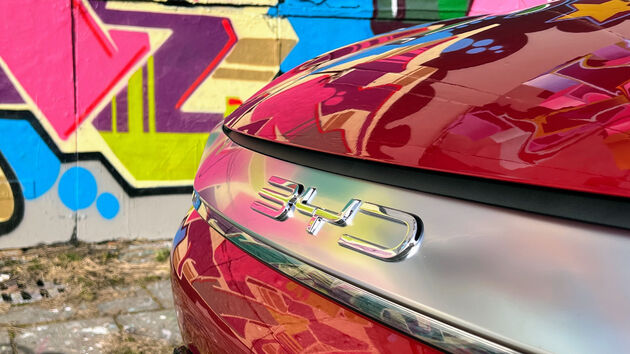 BYD Atto 3: not directly Top of Mind
The success of new car brands depends entirely on brand roll-out and associated brand awareness in addition to rapidly growing consumer confidence. Because why would you choose a completely new brand that does not go viral because of striking features and makes everyone lose style. In flat marketing terms you have to work and BYD has something extra to offer compared to other Asian entrants. In the Netherlands, distribution is in the hands of Louwman (including Toyota and Lexus), a renowned player that certainly contributes to consumer confidence.
Brand awareness is essential. In the case of the Atto 3, it comes down to getting into the minds of people who are about to choose an electric car (BEV or PHEV). The car will be launched in a popular segment of electric cars and will compete against the likes of the Kia Niro, VW ID 3, Volvo XC40 and the Hyundai Kona Electric. And then there are some other competitors in the C segment. Just look at becoming 'Top of Mind', that's called a challenge.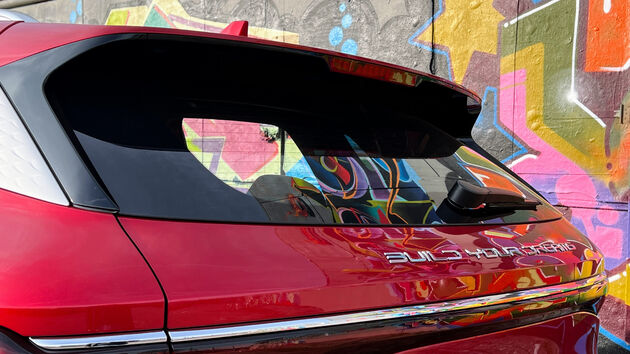 BYD ATTO 3
BYD's Dutch tastemaker is therefore called Atto 3. This compact crossover is equipped with a self-developed Blade battery that uses lithium iron phosphate (LFP) technology. The advantage of this battery, which does not contain cobalt and nickel, is considerably less fire risk and a much longer lifespan. If we are to believe BYD, 5,000 charging sessions are no problem. That amounts to roughly 1.5 million kilometers. The battery capacity of the Atto 3 is 60.5 kWh, which is enough for approx. 400 km, which corresponds reasonably well with practice.
BYD ATTO 3 Inside
The interior looks innovative but has an overload of design elements. Whether it's opening the doors, the side pockets equipped with strings, the air vents, everything in the Atto 3 is styled and inspired by a gym. For example, the inspiration for the door handles was found in a barbell and the gear lever resembles a so-called kettlebell.
As a result, there is plenty to discover, but that is at the expense of the overall design, which therefore appears a bit less sleek. The most striking accessory, however, is the tilting 15.6 inch infotainment tablet as we know it from the car of the chief of Twitter. The interface deserves a compliment and is clear without too many layers. Apple CarPlay (turns the interface completely upside down) and Android Auto are on the schedule, but will only come with one of the future over-the-air updates.
The voice control still has to go through some school classes and it is useful to also master some extra languages, including Dutch. The Atto 3 is also standard equipped with a panoramic sunroof, electrically operated and heated artificial leather (reasonably flat) seats, a heat pump and a beautiful 360° camera.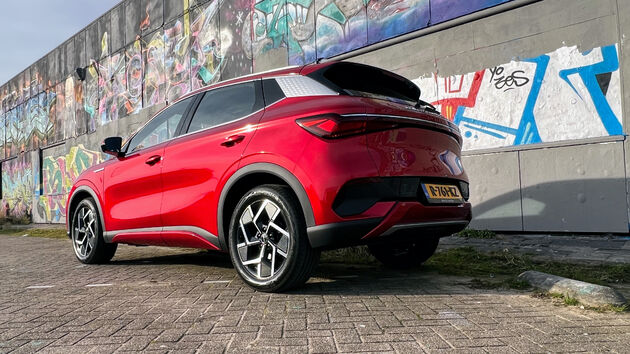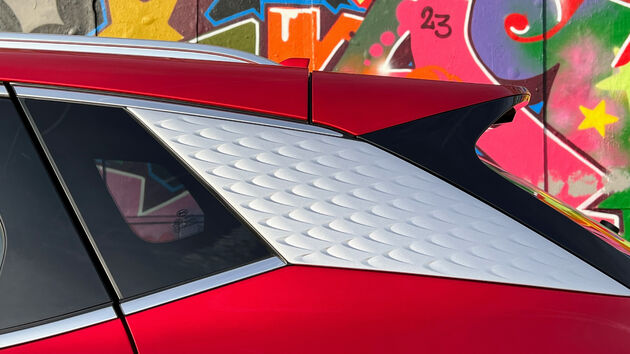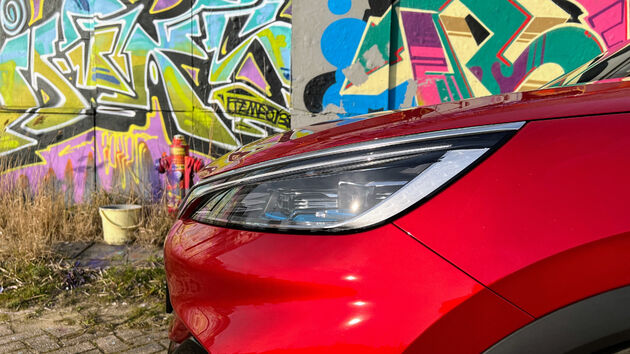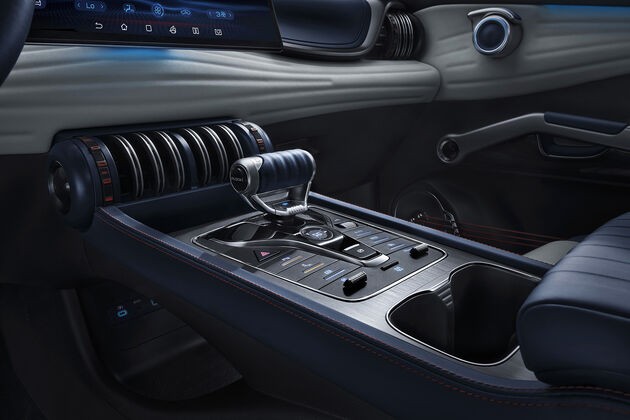 BYD EV technology
The BYD Atto 3 is equipped with a 'blade battery', which is stated to be especially safe and durable and has a very low energy consumption due to its high power density. The Atto 3 is the brand's first SUV based on its own platform in which almost all technology is integrated. And it is precisely this invisible piece of technical ingenuity that would result in an extremely high system efficiency of 89%.
The Atto 3 is standard equipped with an integrated heat pump with high efficiency, which ensures a considerably higher efficiency in winter. This system uses the waste heat from the environment, the powertrain, the passenger compartment and even the batteries and operates over a wide temperature range. .
Performance, from extremely fast to an invisible one-pedal
With a 150 kW/204 hp (torque of 310 Nm) strong engine, this BYD Atto 3 jumps from 0 to 100 km/h in 7.3 seconds. The top speed is 160 km/h. There are four performance options including a Sport and an Economy Mode. In the Sport mode, the Atto 3 feels quite fast and accelerates like the best. In Eco mode, everything goes in slow motion. Then surely one of the secrets is why the theoretical range is very close to the real range.
The famous 'one-pedal' driving, which gives you the feeling that the car is recuperating considerably, feels completely different. This could lead to considerably more energy being returned. You go off the gas a little earlier, so that the braking distance is longer at a higher speed. And that algorithm can just return much more energy, although this remains theoretical for now. Incidentally, you do need the brake pedal to really stop.
Range is not a subject, the fast charging is
The BYD Atto 3 has an electric driving range of 420 kilometers, although this will be considerably higher in an urban environment. In practice, we have already noticed that the Atto 3 will achieve this effortlessly. Charging with the 88kW DC charger would be enough to charge the Atto 3 from 30% to 80% in just under 30 minutes. And that is a bit disappointing for a new EV in 2023. So if you drive long distances, you just have to calculate quite a bit of charging time in the knowledge that you will not get this 88 kWh everywhere.
Build Your Dreams prices and delivery times
The Build Your Dreams Atto 3 must be the EV that will conquer the Netherlands according to the Chinese brand. BYD is in any case in good hands with Louwman, who will take care of the import and retail. In this phase as a new brand, that choice is downright sensible. BYD probably deliberately chose to align the price with the direct competition. The cheapest model costs 43,000 euros. For a few thousand euros extra, however, you get a version that is much more attractive and makes the entry-level model superfluous. And for 45,000 you're right between the popular Kia Nero EV and the ID 3 in terms of price. Build Your Dreams!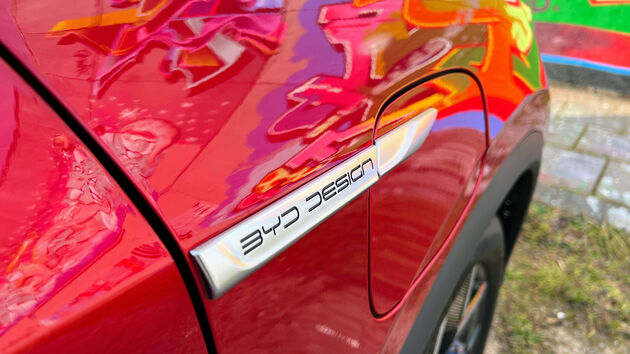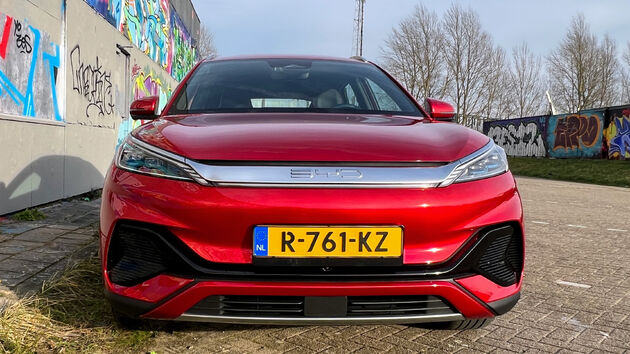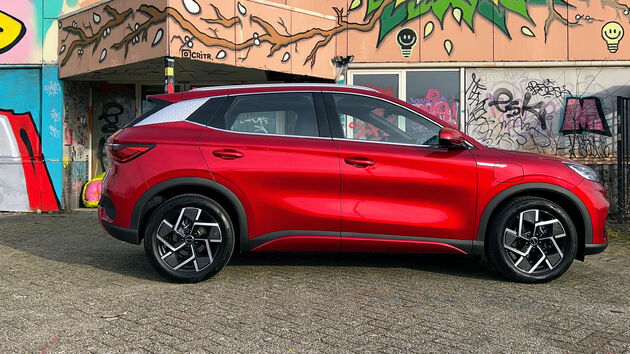 BYD Han and BYD Tang
In addition to the BYD Atto 3, the sleek stylized ones will also be available this year BYD Hanwith a nod to the looks of a Tesla, and the BYD Tang, a large size SUV (7-seater) on the Dutch market. The latter is equipped with an 86.4 kWh battery with which you should be able to drive effortlessly above 500 km. Unfortunately with a fast charging capacity of only max. 110 kW, which is actually too little for such a model and price range, especially if you look to the future.