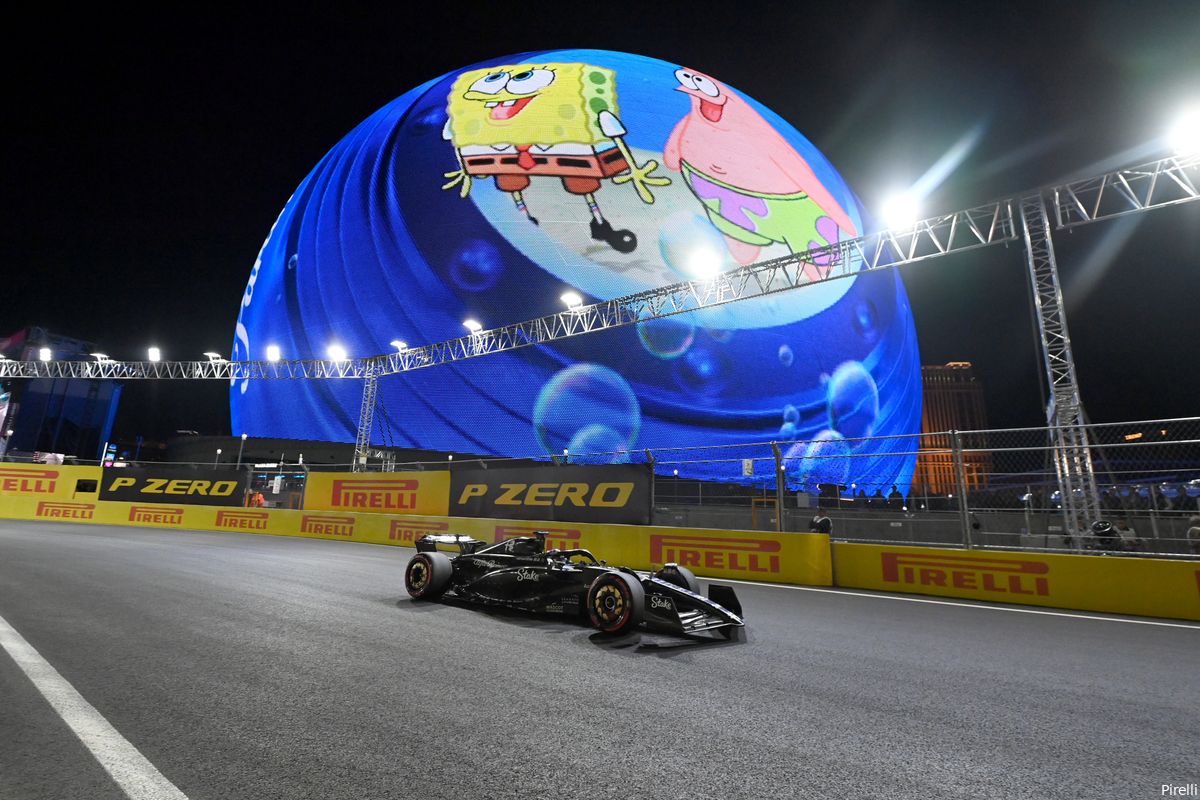 Alfa Romeo team boss Alessandro Alunni Bravi indicates that Valtteri Bottas lost more than twenty points in downforce due to the damage to his car after the chaos in the first corner of the race in Las Vegas. The car was then practically uncontrollable, causing the Finn to cross the line seventeenth and last. He was very disappointed about that, as Bottas started in P7.
Bottas was unable to avoid the spinning Fernando Alonso in the first corner and therefore fell back to the backfield. During the incident he was also hit by Sergio Pérez. "That damaged the diffuser considerably," Bottas indicates. "I saw after the race that a number of significant parts were missing, which explained a lot." Because after the blow nothing really worked for the Alfa Romeo driver. Ultimately, he saw the final flag as 17th and last, 35 seconds behind the predecessor. Bravi explains that the car lost more than twenty points of downforce. "That made the car practically undriveable," says the Italian.
'Valtteri nevertheless managed to get the car across the line, but it was no longer possible to salvage a good result. Too bad, because his race pace was actually good, as we saw earlier in the weekend," said the Alfa Romeo team boss. It will therefore be difficult for Alfa Romeo to improve in the constructors' championship. Before the last race of the season, the team is in ninth place, but is already five points behind AlphaTauri. A good result in Las Vegas, on the other hand, would have offered opportunities.
Bottas is also disappointed: 'But what can you do?'
Bottas' weekend had quite a few ups and downs, as the Finn also had stomach problems. 'I started having an upset stomach a few days ago, and it kept getting worse until last night. It was better on race day, but it was still not the most fun weekend for me," explains the Alfa Rome driver. However, he thought it was worse that he lost his points. "We had a good chance, and I felt like the car worked well for me here. What kind of pace we would have had remains unclear due to the damage. But what can you do? That's how it goes sometimes.'