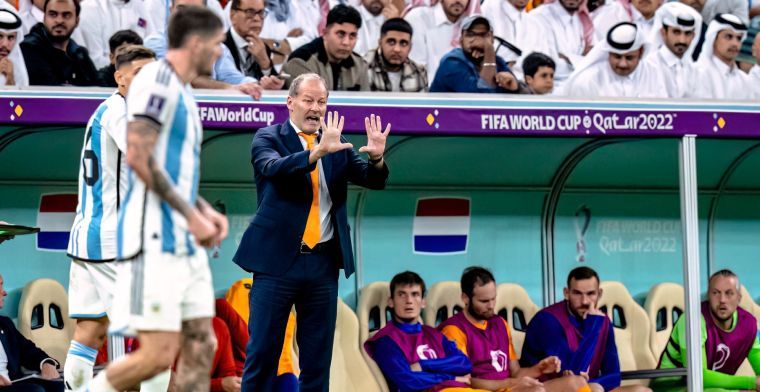 Danny Blind hopes that Ajax will soon be able to fill the technical positions. According to the club icon, however, this is not an easy task.
The team from Amsterdam has been looking for a successor for technical director Marc Overmars for more than a year. Blind himself must also be replaced in the supervisory board. "I think they are now busy filling up the pawns that have left the club – especially technically – again," says the 1995 Champions League winner against Trouw .
Blind sees that Ajax is having a hard time without clear technical policy makers. "As a supervisory director, I have always said to Marc Overmars: Marc, one thing: you and the trainer can never leave at the same time, get that in your ears. Because then you could end up in a vacuum. But that did happen, because of They are now working on a new technical director and someone has to join the supervisory board with technical skills. That is not that easy."
Blind himself will not return to Ajax, he announced earlier. Has the painful departure of son Daley Blind detracted from the club love? "No, not when it comes to the club itself. At Ajax I also met very nice people. But there are also people who make decisions that make you look at them differently."
Pier Eringa, the new chairman of the supervisory board of Ajax, recently indicated that he wants to appoint a successor to Blind within a few weeks. "There is someone in the picture. Who is that? That is a good question. You can understand very well that I am not saying anything about that," he said at NPO Radio 1. In the meantime, Julian Ward will most likely start working as the new technical director. He will come over from Liverpool in the summer.
Feyenoord wins the Classic: 100x your investment!