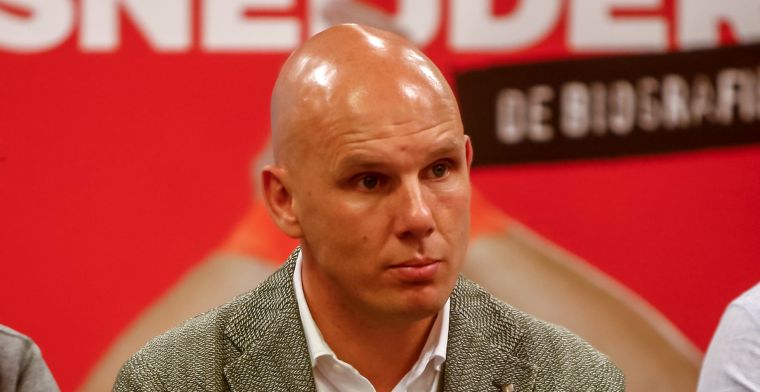 Danny Blind has commented on the appointment of Jan van Halst, who will succeed him on the Supervisory Board at Ajax. The former assistant national coach of Orange thinks it is 'not illogical' that the team from Amsterdam ended up with Van Halst.
"It is important that there is a technical director. It is nice that there is a commissioner behind it," Blind begins at Ziggo Sport, referring to the arrival of Sven Mislintat. "I don't know what Jan's German is like. He lived in Twente, where they speak half German," he jokes. Blind is asked if he thinks it is logical that Ajax went for Van Halst. "I don't find it illogical."
According to him, the commissioners are not there for the taking. "And not everyone wants it. You also have to have some technical knowledge." Van Halst has held a technical position at FC Twente. "He must know how the youth academy and scouting should function. He must guard that."
Blind says that in the past he often had a cup of coffee with former director of football affairs Marc Overmars. He advises Van Halst to do the same with Mislintat. "I hope he gets a good click with the td. Then you can also say things to each other if you disagree."
'I don't know how good Jan's German is?' 😂

Danny Blind responds to his successor in the Supervisory Board at Ajax; Jan van Halst 🗣#ZiggoSport #UCL #Ajax pic.twitter.com/RedXe6XPqM

— Ziggo Sport Football (@ZS_Voetbal) April 12, 2023
Play €10 and get €50 in Free Bets at Jack's!