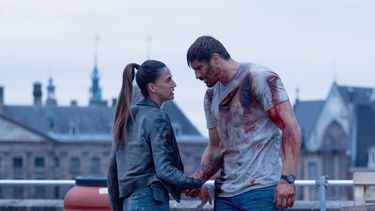 We have seen many times in kickboxing that Rico Verhoeven can deliver considerable blows. The just 34-year-old sports giant is now also hitting the big screen. However, because he has a leading role in the action film Black Lotus for the first time, we see the man from Brabant doing much more than beating people up as quickly as possible.
That damn Rico Verhoeven now has eleven world titles in kickboxing to his name. Keep doing what you're good at, you could say. And use your experience to teach young people your kickboxing skills later on. But then you don't know Rico Verhoeven yet. He prefers to follow Arnold Schwarzenegger and Jean-Claude Van Damme as an actor. Simply because it was a dream. No less than fourteen films will premiere this Thursday, but because of Rico Verhoeven we choose Black Lotus as Metro's Film Review of the Week. Moreover, we are talking about an international film, not a home-grown brawl film.
The Story of Black Lotus
The film 'by Rico Verhoeven' starts in a special way and at a remarkable location: members of a Dutch National Opera orchestra are held hostage in order to fish in 300 million euros. Special forces called Black Lotus must solve the difficult situation. Special forces officer Matteo (Rico Verhoeven) sees his best friend John die and he blames himself for it. Struggling with that feeling of guilt, he goes out into the world for a few years, only to return later in Amsterdam (in the film that takes two minutes).
Matteo wants to visit John's wife and daughter who never knew him and confess what happened. However, he soon finds himself in a kind of war in the streets and canals of the city between explosions, flying bullets and crashing cars. Donner has only one goal: to save the kidnapped daughter of his dead friend.
Amsterdam as the location of Black Lotus produces beautiful pictures. It is funny to see how Rico Verhoeven gets off a Flixbus at Sloterdijk station. Or swinging with John's daughter, you probably know that scary location, on top of A'DAM Tower. For his fitness he runs on the canals and over the Magere Brug. The capital was a wish of the acting kickboxer, when he was asked by Dutch FilmWorks for Black Lotus and he was allowed to talk and think along with the American producer Capstone Pictures.
Rico Verhoeven wanted this for a long time
However successful Rico Verhoeven is as an athlete, he has wanted to act for a long time. A wish that was granted with supporting roles, including in the second season of Undercover on Netflix. And now that leading role, which has come to us despite his odd jobs. Rico Verhoeven doesn't want to call himself an actor for the time being, by the way, he thinks that's crazy. According to him, actors are people who have studied for this for years. But anyway, it is him. And also internationally. He told Het Parool yesterday: "I am not a Dutch kickboxing champion, I am world champion. I have fans all over the world, so I thought why not?"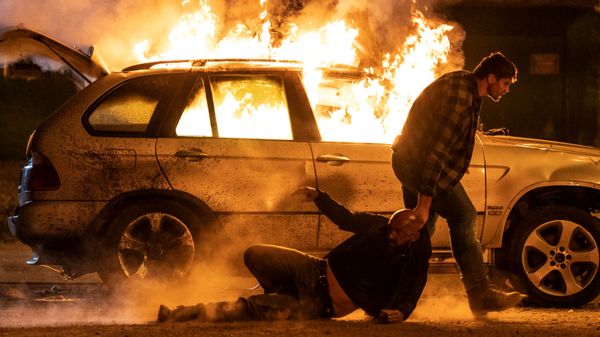 Rico Verhoeven is also the first to say that he will not win an Oscar with Black Lotus. Still, he is certainly not without merit as an actor. As a quiet, withdrawn and somewhat mysterious type with a sad look, he is even good in this film. In that respect, you quickly develop a soft spot for his character. When it comes to real play, there is still some work to be done. This will not disturb the cinema goer. Verhoeven has therefore really done everything to achieve an acceptable acting performance. Acting coach here, stunt coach there… they were all involved.
Hats off to Rico Verhoeven
Guts can therefore not be denied to Rico Verhoeven. He couldn't have played in a big movie like Black Lotus either, but he decided to try out the big dose of guts he possesses outside the kickboxing ring. What works out best is the bond between Rico Verhoeven's character and the daughter of best friend John. The raw power that this new actor naturally possesses is fully exploited for Black Lotus. Maybe that's a bit too much, maybe moviegoers sometimes find that a bit exaggerated. Like the location of the final scene, it somehow is as laughable as it is striking at the same time.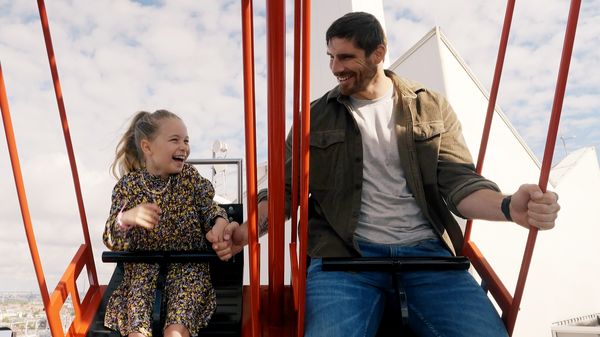 All in all, Black Lotus has not become a brilliant work, but very okay. A visit to the cinema is therefore not a disappointment. But hats off to Rico Verhoeven for jumping into the deep end. That's sincere, by the way, not because Metro's writer is afraid of getting into a fight with him.
Rating out of 5: 3.5
You can read Metro's movie review of the week every Wednesday around 6 p.m. New titles always appear in Dutch cinemas on Thursdays, such as Black Lotus (sometimes also on Wednesdays). Reporter Erik Jonk chooses one every week. Next week: Het Verloren Transport, an international war film about the deportation of hundreds of Jewish prisoners and the special relationship that arises. One of the cast members is Hannah van Vliet, who caused a stir all over the world with Anne+.