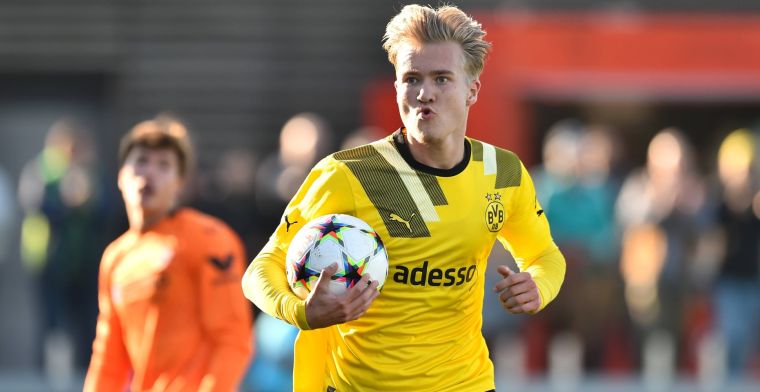 Ajax wants to bring Julian Rijkhoff back to Amsterdam, according to BILD. The eighteen-year-old striker exchanged Amsterdam for Borussia Dortmund in 2021.
'Ajax wants BVB jewel Rijkhoff back', headlines the German newspaper. The Amsterdammers are currently making serious attempts to tempt the Dutchman to return.
Rijkhoff was active for years in Ajax's youth academy, which would have liked to keep him for the club in 2021. In the end, much to the disappointment of the team from Amsterdam, he left for Dortmund. He has not yet made his official debut in the main force, but for Dortmund U19 he is one of the absolute eye-catchers this season. Last Monday he made all four hits against the peers of Hertha BSC.
With Brian Brobbey, Ajax also brought back a transfer-free departed youth player from the Bundesliga last summer. It cost sixteen million euros at the time. Rijkhoff extended his contract with Dortmund at the beginning of February. Until exactly when is not known.
Play €10 and get €50 in Free Bets at Jack's!