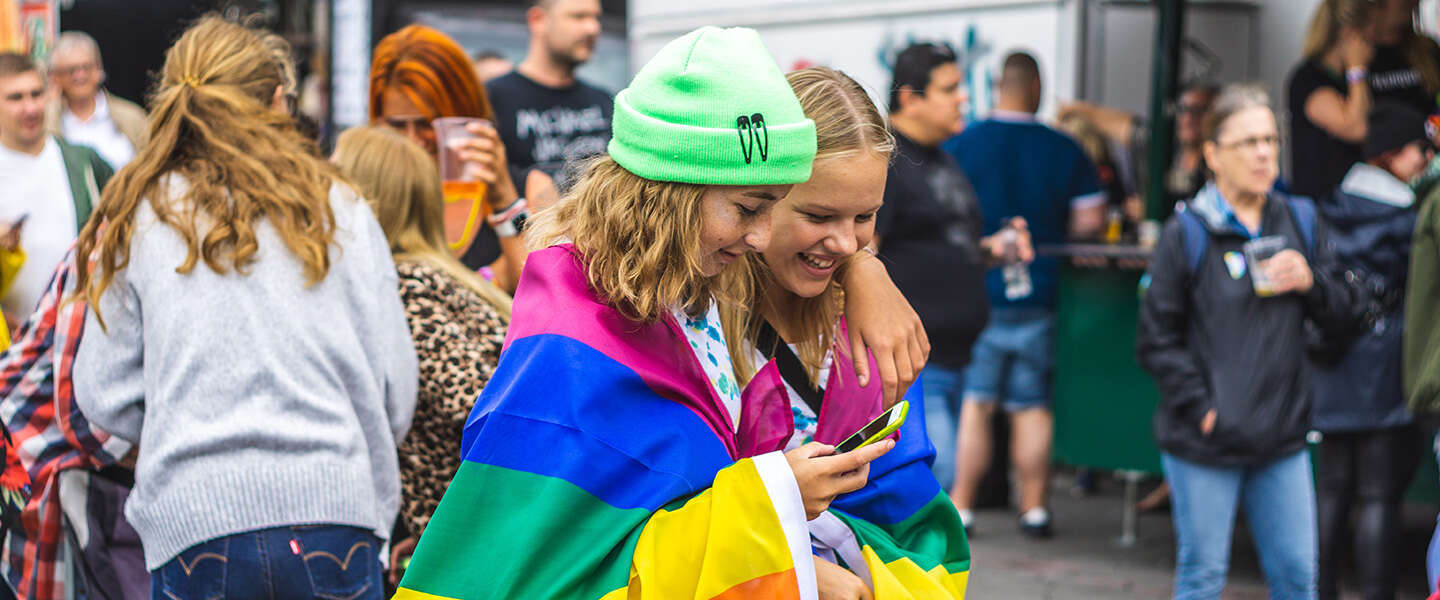 The penultimate month of the year has arrived and although we secretly started it earlier, now is really the time for lists. What was the best and most fun this year? Today we look at the best LGBTQH+ series on Netflix.
Glamorous

In this article we see many new seasons of existing series, but it is Kim Cattrell, it is full of people of all shades and ultimately it is a series that is similar to many others, but that you still want to watch. It's about the influencer life and that is and remains fun to watch and dream away a bit.
Heartstopper

It has nice animations, but it is a series that has more than that. Accepting that you are gay is essential in this series, but it looks at it with 2013 glasses. A recognizable coming of age or coming out of the closet story for many gays, but also a wonderful series about insecurity and courage for non-gays.
Elite
Elite is a wonderful European series that, just like Gossip Girl, focuses on rich children. Or at least, teenagers, who are old enough to allow plenty of excitement and intrigue into their lives. Elite always revolves around someone's death, but many of the side stories contain a lot of content that people from the LGBTQH+ family can really appreciate. And people outside of it too, of course.
Young Royals
Prince Wilhelm is in love with Simon and that is really all this series is about. It's interesting because it's about royalty, but also because the series isn't exactly subtle. We love it and we'd love to see more of this in 2024.
The Ultimatum Queer Love
We fell a little in love with Mal in The Ultimatum Queer Love. In this series, couples ask each other the question: get married or split up? What ultimately starts is a search for wishes, values ​​and ultimately love. A great program, this 'queer season' was also a thousand times better than the straight version that followed.
Although Netflix is ​​making a lot of progress when it comes to series about gays and drag, we still miss series and films about bisexual people. We would like to be there in 2024honor of seeing.