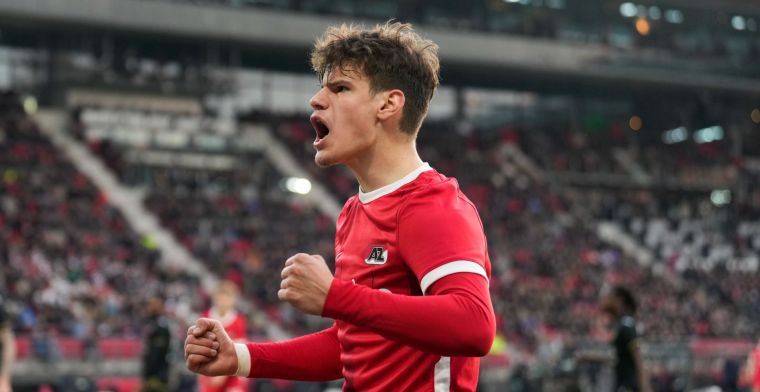 Milos Kerkez is doing well in Europe, confirms Sebastijan Kerkez, father and advocate of the AZ defender. The entourage of the nineteen-year-old Hungarian has already spoken with Benfica.
According to Kerkez senior, clubs from England, Spain, Italy, Portugal, Germany and France are interested in his son. "We have only had exploratory talks with clubs with clubs," he told M4 Sport. "We have not yet discussed contract terms with any club." It's no secret that Benfica wants to sign Kerkez. "Benfica would be a wonderful club for him. I have spoken to them, but I also listen to the plans of at least ten more clubs."
"We want to choose one or two clubs and have a good conversation with them, but we are also very happy here at AZ," emphasizes the father of the left wing defender. Father and son are not quite on the same page yet regarding the next step. "We want something different. I would go for England, Milos wants to go to Spain."
Kerkez came over from AC Milan's youth academy in January 2022 for just over a million euros. His market value is now estimated at ten million euros. The Hungarian is still fixed at AZ until mid-2026.
Deposit & claim up to 5x €10 Free Bets on JACKS.NL!