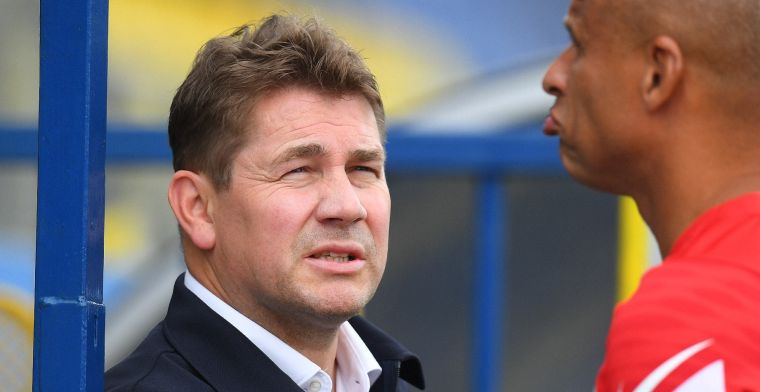 At AZ people do not dare to say whether Ajax looks at Alkmaar with jealousy. Many players from the youth team that seized the Youth League earlier this week come from the area around the capital.
"Seventy percent of our players come from the Amsterdam area," says technical director Max Huiberts after winning the Youth League final against Hajduk Split (5-0). Captain Wouter Goes and star Ernest Poku, among others, were born in Amsterdam. With Brian Brobbey and Steven Bergwijn, Ajax only has two born Amsterdammers in the selection. Are they jealous of AZ's working method at Ajax? "I find it difficult to say anything about that, because I am not aware of the program they run there," Huiberts said to NOS.
"I do know that there are also good players and good people around." Head of youth academy Paul Brandenburg agrees with Huiberts' words. "You have to ask Amsterdam, then you have to be with Ajax…" According to Huiberts, the fact that the appeal of AZ is so great is partly due to the move of the training complex to Wijdewormer, which is closer to Amsterdam than Alkmaar. "In the past, the players had to sit in a van for half an hour, forty-five minutes."
"That has now become considerably less, boys live in the vicinity of our training complex. This gives you extra time to train more and to pay attention to your players. That is an advantage."
Deposit & claim up to 5x €10 Free Bets on JACKS.NL!