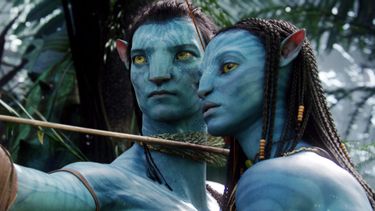 James Cameron made it happen. Avatar: The Way of Water has stormed into the top three greatest films of all time, at the expense of its own work: Titanic. A lucrative musical chairs.
There were really only two options: Avatar: The Way of Water could only be one of the biggest successes or one of the biggest flops in movie history. James Cameron set the bar ridiculously high with his ambitious plans: The Way of Water could only break even and secure sequels by becoming one of the greatest films of all time.
Avatar: The Way of Water beats Titanic
Still, the filmmaker managed to pull it off. Again. The top ten films with the highest grossing of all time are starting to become a James Cameron party, especially when you look at the top five. You know that Spider-Man meme that has Peter Parker pointing at himself? That, while the 68-year-old director dances on a mountain of billions of dollars.
In fact, Avatar: The Way of Water beat another of Cameron's giants. Titanic is no longer the third greatest film of all time as of last weekend. The Way of Water has taken that spot with preliminary movie theater sales of $2.2433 billion. For Titanic, the counter has stalled at $ 2.2428 billion.
Which movies follow?
The new Avatar only has to tolerate two other films. In second place is Avengers: Endgame, with $2.7 billion. In first place is… the first Avatar, with $2.92 billion. Still a big gap, but our colleagues from Manners saw with their own eyes yesterday how The Way of Water can still fill halls after two months. And then the original Avatar has even had rereleases in the past thirteen years. The Way of Water is far from finished.
Plus: besides Endgame, James Cameron is playing musical chairs with himself at this point. The best man has the greatest, third greatest and fourth greatest film of all time on his resume. An absurd achievement that may never be equaled again, especially now that the Marvel Cinematic Universe is stumbling over its own ambitions.