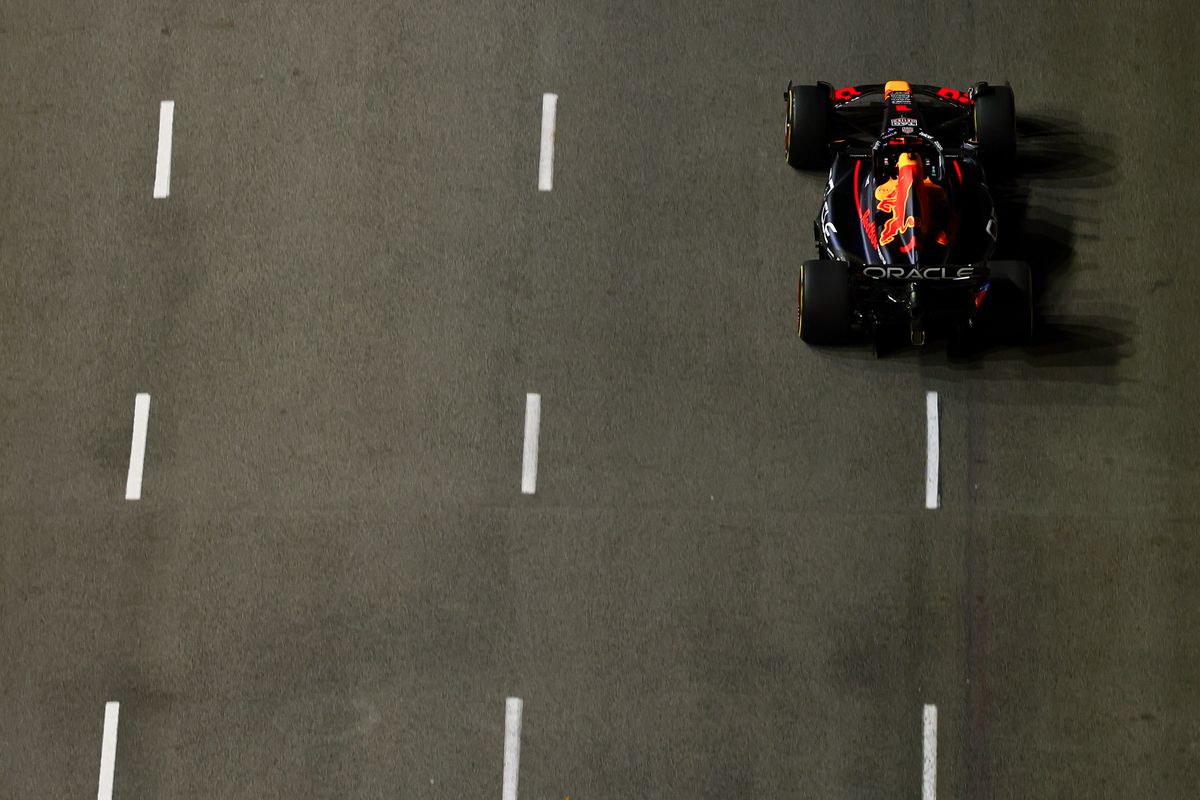 For Red Bull Racing, the opening day of the GP weekend in Singapore was one to quickly forget. Max Verstappen already took into account a difficult weekend, but according to the Dutchman it was even worse than expected. This weekend, the rules regarding flexible wings will be applied a lot stricter for the first time. Could this explain Red Bull's poorer performance? Ernest Knoors doesn't think so.
Red Bull had been dreading the race weekend in Singapore for a long time. Helmut Marko previously said that he was really dreading this weekend and after Friday it seems clear why. Ferrari got off to a strong start, while Red Bull drivers Sergio Pérez and Max Verstappen had to give up more than half a second. Both drivers complained about a lack of grip and there does not seem to be any dominance this weekend. This weekend the FIA ​​is applying stricter guidelines to prevent teams from taking advantage of flexible wings. Could that be an explanation for Red Bull's poorer performance? Knoors certainly does not believe in that.
'Evil tongues will say: more attention is being paid to flexible wings and Red Bull is not among them. I don't think that's the story. I think it's more about the setup of the car. It is more of a mechanical thing," says the former engineer in the Viaplay program Shakedown. 'Red Bull is normally very strong on a Friday evening in analyzing what went wrong and what they can do better. They will be a little better tomorrow,' Knoors thinks.
Ferrari has a good chance in Singapore
Prior to the race weekend, Ferrari was not expected to perform so strongly. Charles Leclerc and Carlos Sainz were also positively surprised by the speed of the SF-23 on the Marina Bay Street Circuit. Knoors also thought his former employer looked strong. He does not rule out that the Italian team can beat Red Bull this weekend and thus inflict their first defeat of the season. 'Yes, they continue the Monza line a bit. It is a Ferrari circuit with many right-angled bends and a heavy load on the rear wheels. You have to have good traction and that is somewhat of Ferrari's strong point this year.'
"You really have to take them into account for qualifying, but the main question will be whether they can keep the tires intact in the race," the analyst continues. 'Overtaking is a bit more difficult in Singapore, so I think they have a very good chance.'
Verstappen can take his eleventh win in a row this weekend! Also betting on F1? Register now at JACKS and receive 60 euros in free bets! If you play responsibly, you keep it fun. What does gambling cost you? Stop on time, 18+