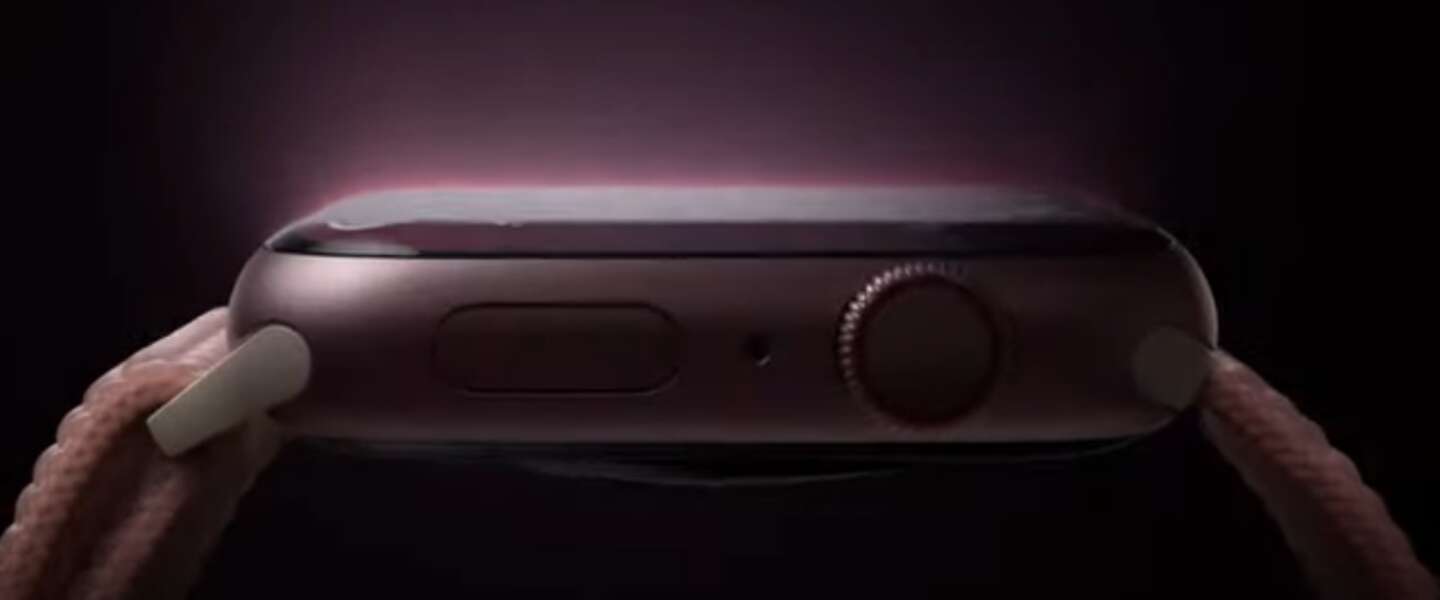 Apple has kicked off its Wonderlust event by announcing the new Apple Watch. This concerns the Apple Watch series 9 and it comes with a special way of controlling it: moving your fingers in the air instead of on the screen.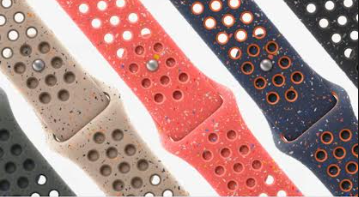 Apple Watch 9
The chip of the Watch 9 is especially impressive: it has 5.6 billion transistors, which is 60 percent more than the previous one. It is also 30 percent faster. Thanks to the new chip and Apple's innovations, you can do more with Siri: later this year, Health Queries will be available, with which you can ask Siri in English (unfortunately not yet in Dutch) about health things, such as how you slept. . There is also ultrawideband available, which gives you much more specific location information.
If you are close to your HomePod, you will automatically see media recommendations on your Watch. If you play something, you can automatically see it on your Watch and pause it if necessary. The screen can also dim very well, down to 1 nit, Apple promises. A new option is to double tap with your thumb and index finger. Not on the screen, but simply with the hand of your watch arm in the air. You can turn off an alarm, scroll through widgets and more. This works by sensing differences in your blood flow when you move your fingers. It will be available next month.
Mother Nature
Then Tim Cook promised that all Apple products will be carbon-free by 2030, after a rather awkward video featuring a great actress playing Mother Nature. It always feels a bit strange when people think about the environment in this way, while waves of new devices are announced every year, but every step of course helps to ensure that all those releases are at least a little less bad for the environment. mother Earth. For example, 100 percent recycled cobalt is used in the Apple Watch and certain straps have also been overhauled to be more environmentally friendly. Apple also invests what it will cost to charge your device all these years into environmentally friendly energy projects.
Apple Watch 9 is available in a completely CO2-neutral variant. Of course, leather is no longer used, but a woven material that is intended to imitate leather. It also works again with fashion brand Hermés and Nike for straps in special versions, including with speckles and woven straps. The watch comes in starlight, silver, midnight and product red, plus a new pink color.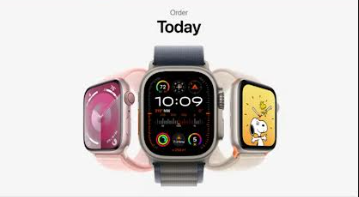 Apple Watch Ultra 2
In addition, Apple is announcing another watch, namely the Apple Watch Ultra 2. This has the same chip and way of using the fingers as the Apple Watch 9. In addition, it has a new watch face that extends all the way to the edges of the screen (3000 nits). ). This way you can store a lot of information on it. With the new ambient mode you can also read information at night without it being very disturbing to the eyes.
Watch OS 10 pays extra attention to cycling: you can keep track of the speed of your bike ride via Bluetooth. The device has been tested at -500 meters and +9000 meters. So you can use it for mountain climbing and diving, and you can also read information about your diving on your device (and your iPhone). The device can last 72 hours on its battery in low-power mode, and 26 hours in regular mode. The device contains 95 recycled titanium and here too there is good news: the device can be purchased in a CO2-neutral variant, depending on the strap you choose.
There will also be an Apple Watch SE. Apple has said little about this, except that it is also available in a CO2-neutral variant. The watches will be available from September 22.
Apple Watch Series 9 is available from 449 euros and Apple Watch SE from 279 euros. Unfortunately: the Apple Watch Ultra 2 will not be released in the Netherlands. WatchOS 10 will be released on Monday, September 18 for Apple Watch Series 4 and newer.