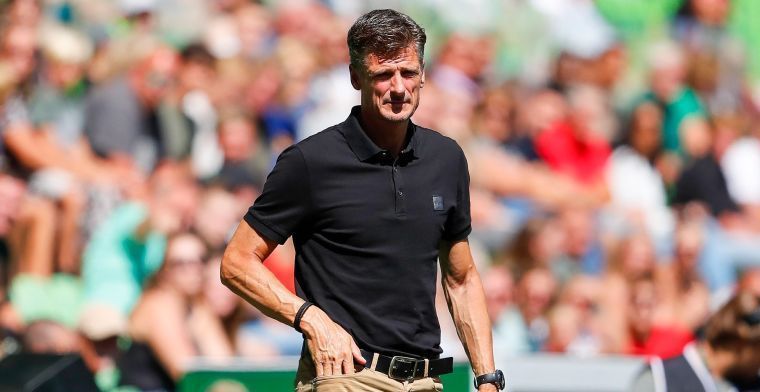 Wim Jonk lashes out at the supervisory board of FC Volendam. The trainer is disappointed that the appointment of Keje Molenaar as vice-chairman is being stopped, while the members of the supervisory board also want to dismantle Team Jonk.
Molenaar is said to have too close ties with Team Jonk, which also includes technical director Jasper van Leeuwen and training director Ruben Jongkind. The 56-year-old trainer would also gain a lot of power in the fishing village. "These are clearly not people who want the best for the club. They are concerned with power at the expense of football," an angry Jonk responds in De Telegraaf.
Volendam is on the rise in the second half of the season and is currently fourteenth in the Eredivisie. However, the supervisory board would accuse Team Jonk of financial mismanagement. The club is heading for a deficit, but the supervisory body itself gave permission for this earlier. With Brian Plat, Derry John Murkin, Xavier Mbuyamba, Carel Eiting, Calvin Twigt and Walid and Bilal Ould-Chikh, there is also quite a bit of value on the field, more than the deficit of 1.2 million.
"We put a lot of energy into the group process during the winter break. That is now going better and makes it extra sour that a bunch of opportunistic directors want to see Keje and us through the back rooms. If you have a different vision: fine, but step forward and present your plan," says an irritated Jonk.
Grab 50x your investment when Ajax settles with Union Berlin!