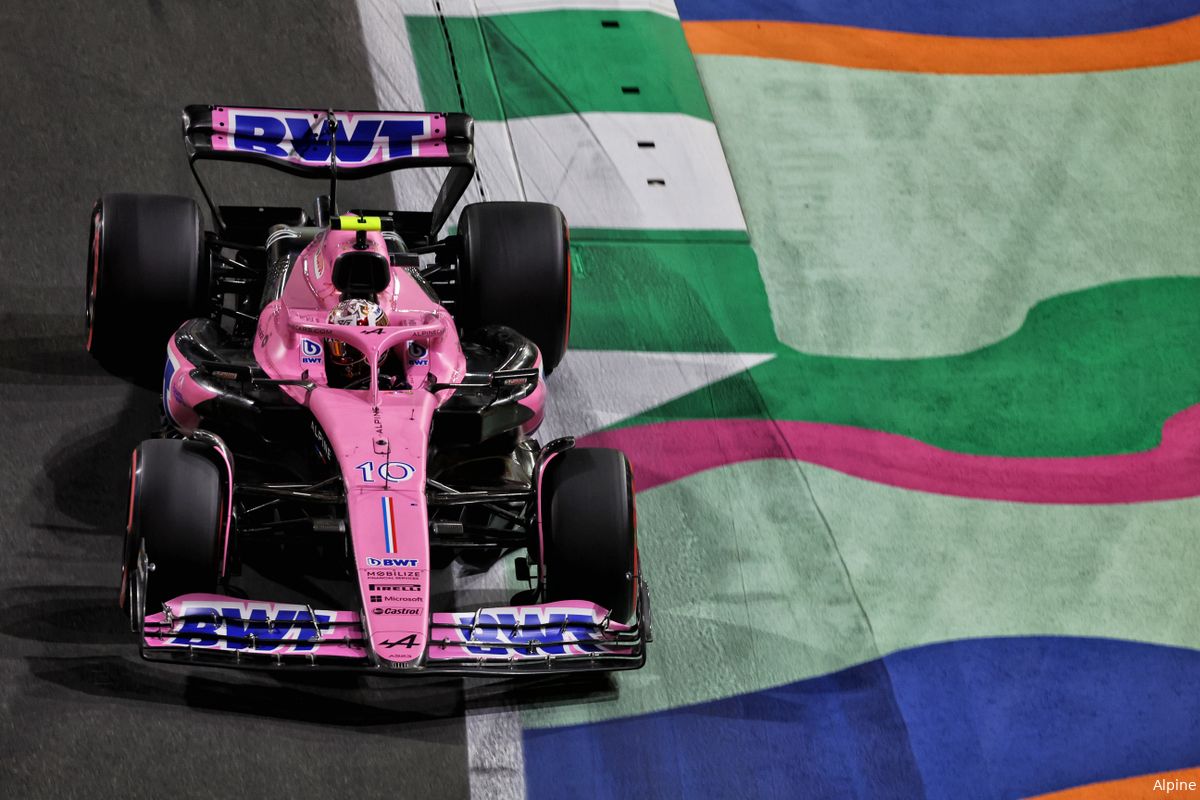 Alpine team boss Otmar Szafnauer thinks Alpine could fight Mercedes soon, because the German racing stable is within its reach. Red Bull Racing is a size too big for everyone, so the French racing stable focuses on the competition that they can overtake. According to Szafnauer, Mercedes is part of that.
The Alpine team boss believes Alpine is just below the pace of the top teams, and is therefore confident they can overtake Mercedes towards the end of the season. After three Grands Prix, Alpine is sixth in the championship, but the lead over Alfa Romeo in P8 is only two points. In Australia the team was able to increase that lead, but there teammates Pierre Gasly and Esteban Ocon crashed into each other.
Alpine now has a bit of 'best of the rest' status as Aston Martin has made the huge leap to P2 in the standings. Nevertheless, Szafnauer does not lose heart. "I think we can fight with Mercedes. We also have a lot of updates coming up for Baku and then a few more for Miami," Szafnauer told Motorsport.com's French branch. "Last year we had good correlations, so if we continue that, we will fight with the teams that are on the same development path."
The 2022 car had a good pace, and Szafnauer hopes they can keep it for the rest of the season. "I think we can get closer, but it depends on the others. I know what we are going to do, but I don't know what Mercedes is going to do." In Saudi Arabia, Alpine was only two tenths behind Mercedes in qualifying, but in Melbourne that difference was seven tenths. Ferrari was a little more manageable, and it showed in the race when Gasly went after Sainz.
Alpine should not focus on getting Red Bull, but on the teams within reach
"We should have made a good step forward for Baku," said Alpine technical director Pat Fry. And then there's more. And for the sixth race there should also be good progress. There are a lot of parts that we hope to get for Miami. They're doing a fantastic job at the factory and we've been able to motivate everyone," says Fry. "We need to find an average of four or five tenths in qualifying. Not to keep up with Red Bull, but to catch the others that are within our reach. We also have to develop faster than them.'
Mercedes will introduce a modified version of the W14 during the Emilia Romagna Grand Prix, but Fry does not dare to comment further on that. "We have planned some good steps ahead, but you don't know what other teams will do. It's all part of the game, isn't it?', says Fry. Good performances are in prospect in the next races. They will certainly help to close the gap. But development is about the whole season, not just one race. And we don't know where the others are," Fry concludes.