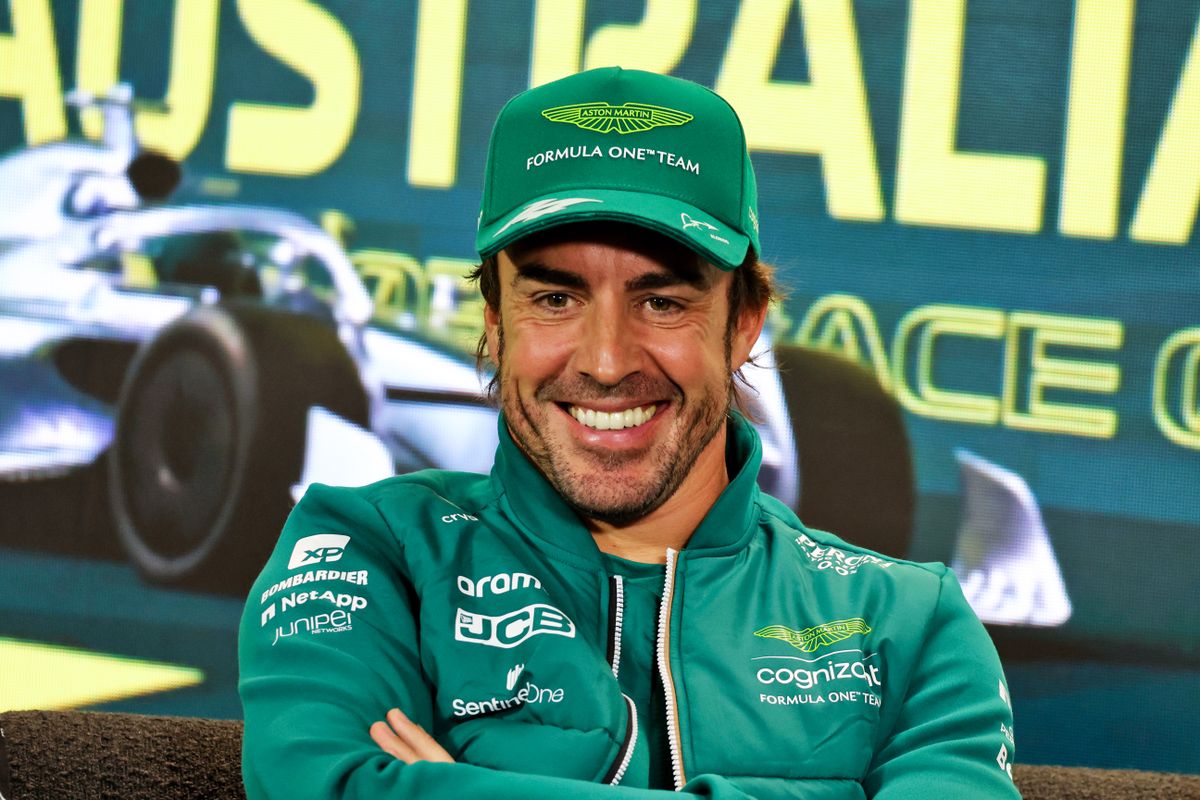 Fernando Alonso has one ultimate goal: he wants to match Lewis Hamilton and Michael Schumacher and thus have seven world titles to his name. The Spanish driver does remain realistic, however sad that may make him, because he himself also says in an interview with Bang & Olufsen that it will be 'quite difficult' to win five world titles in the coming years.
Alonso already has a record to his name. Currently, the Aston Martin driver is the oldest driver on the grid. Due to his long career in Formula 1, he has already started a total of 358 races. Yet he also wants to equal another record, namely winning seven world titles.
The 41-year-old has accepted that it will probably not be possible to match Hamilton and Schumacher. "If you've been racing as long as I have, at some point you're going to break records," said Alonso, quoted by RaceFans. "In the end you just want to win and win championships, so that's really the only record you're aiming for."
Alonso is also going for the world championship at Aston Martin
Alonso is gloomy about his plan to win seven world titles. "It is the ultimate goal, but I also remain realistic and I also know that that opportunity has probably flown by," says the two-time world champion. There was potential at the start of Alonso's career, he won the world title twice before he turned 25. After that, the Spaniard had three more chances to win a world title, but missed every time.
Alonso is currently working at Aston Martin, where he hopes for another chance to fight for the world title. "It's the goal, but I don't see it happening this year yet," says the Spaniard. "For now we have to keep both feet on the ground and focus on delivering a good season." Alonso does think he will be on the podium more often, "preferably once as a race winner."