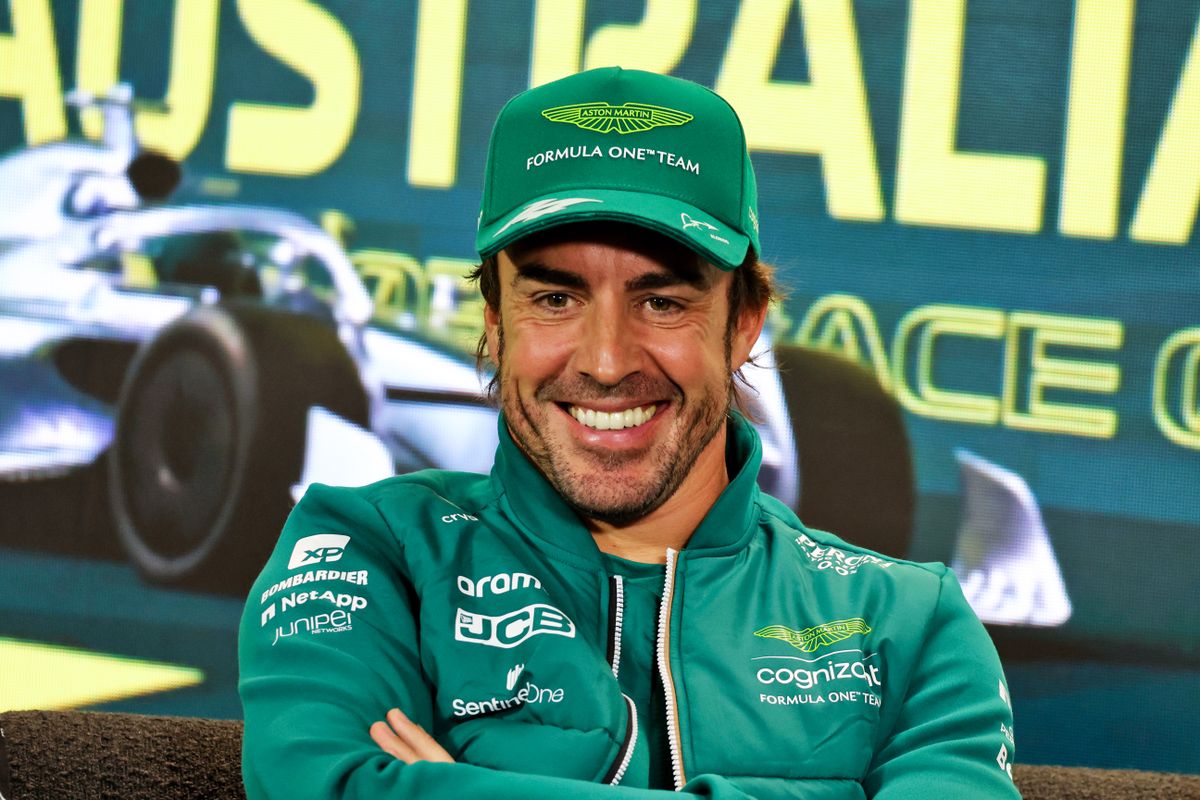 Fernando Alonso doesn't expect to do any special things this weekend because the new sprint race format simply doesn't allow for that. The Aston Martin driver thinks it is especially important not to do crazy things, because a mistake is easily made on the Baku City Circuit. That is why the Aston Martin team, which has had a good start to the season, has a lot to lose during the Grand Prix weekend in Azerbaijan.
Due to the new weekend format, the drivers only have one free practice session in Baku. Things have gone wrong more often on the street circuit in the past and that could happen again this weekend. "It's very easy to make a mistake," Alonso told Motorsport.com. "I think we all had a chance to practice for Q3 and then optimize our lap. But in Q1, if you brake late or something like that and you crash, especially here in Baku where there's no room for error, you're going to look very bad.
So I think this weekend there is a chance to make a big mistake and there are no big chances. Alonso has already taken three podiums in a row with Aston Martin. With the competitiveness of the AMR23, there is therefore a lot to lose for the British racing team. "When you have a competitive car there are only things to lose in a different format or in a wet race or wet qualifying or whatever. So that's the big difference I see now compared to previous years.'
Alonso: "Not many opportunities to take advantage of anything"
The fact that Aston Martin can easily make a mistake also means that the competition may be in trouble. However, there is no victory yet. "I don't see many opportunities to profit or capitalize on anything unless Red Bull makes a mistake. So it's a weekend to avoid mistakes, not a weekend to do something special. But we will not give up our hope to challenge Red Bull and win a race one day," said Alonso.