Fernando Alonso is one of the big surprises in Formula 1 this season with eight podium places. Aston Martin took off in 2023, with six podium finishes for the Spaniard in the first eight weekends, and in Brazil Alonso was once again able to collect a cup. In an interview with GQ Magazine, Alonso discussed his current situation and the exemplary role of former rival Lewis Hamilton.
After a frustrating period at McLaren, Alonso announced in 2018 that he would no longer be present in 2019. 'I thought I was done. "I wasn't thinking about returning to Formula 1, but I kept the door open because of the new regulations and this new generation of ground effect cars," says the Aston Martin driver. "I thought this might be interesting, so while I was driving in other racing classes and working on other projects, I was always looking at what Formula 1 was doing."
Paid full price for Newey car
After an absence of two years, Alonso returned to Alpine in 2021. "I remember during the pandemic, sitting at home, considering my options for the coming year after the World Endurance Championship ended. I thought that only Formula 1 was really in a good position. Other categories lacked sponsors and races were canceled, while Formula 1 remained strong even during the pandemic. Then I decided to go for the ultimate challenge, which was to return to Formula 1 and try to be competitive again.'
Although Alonso did not stay with Alpine for too long, he does wish them the best, as he won his two world titles with the team in Enstone. "Ideally, Aston Martin would win and Alpine would come second," says the Spaniard, who, as an Aston Martin driver, also immediately ordered an Aston Martin Valkyrie, designed by Adrian Newey. 'I was hoping for a discount! I discussed all the details in terms of specification, and then I waited to see what the discount would be, but there was no discount," laughs Alonso, who therefore had to pay more than three million euros for the car.
The text continues below the image.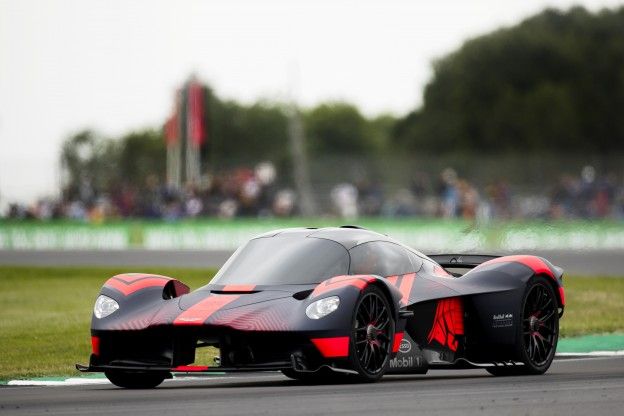 Alonso sees Hamilton as an example
In 2007, Alonso got a 22-year-old debuting Hamilton as a teammate at McLaren. The mutual battle resulted in spectacle and controversy, after which Alonso returned to Renault after just one year. The 42-year-old now gets along better with fellow veteran Hamilton. 'We have different personalities and motivations. Lewis has always kept focus very well, and has remained competitive in periods when he may not have had such competitive material. There were not many periods, but he always performed at a high level," says Alonso.
2023 is a good example of this, says the Spaniard. 'Now he doesn't have the best car, since Red Bull Racing dominates, but he always fights. He is still chasing Pérez for second place in the championship and he never gives up. It motivates us all to see how driven Lewis remains after winning so many titles." Alonso himself does not plan to hang up his helmet just yet. 'I would like to get that 33rd victory. I still feel fresh and fast, and I'm enjoying the journey with Aston Martin. I'm motivated, and it's not time to retire yet."