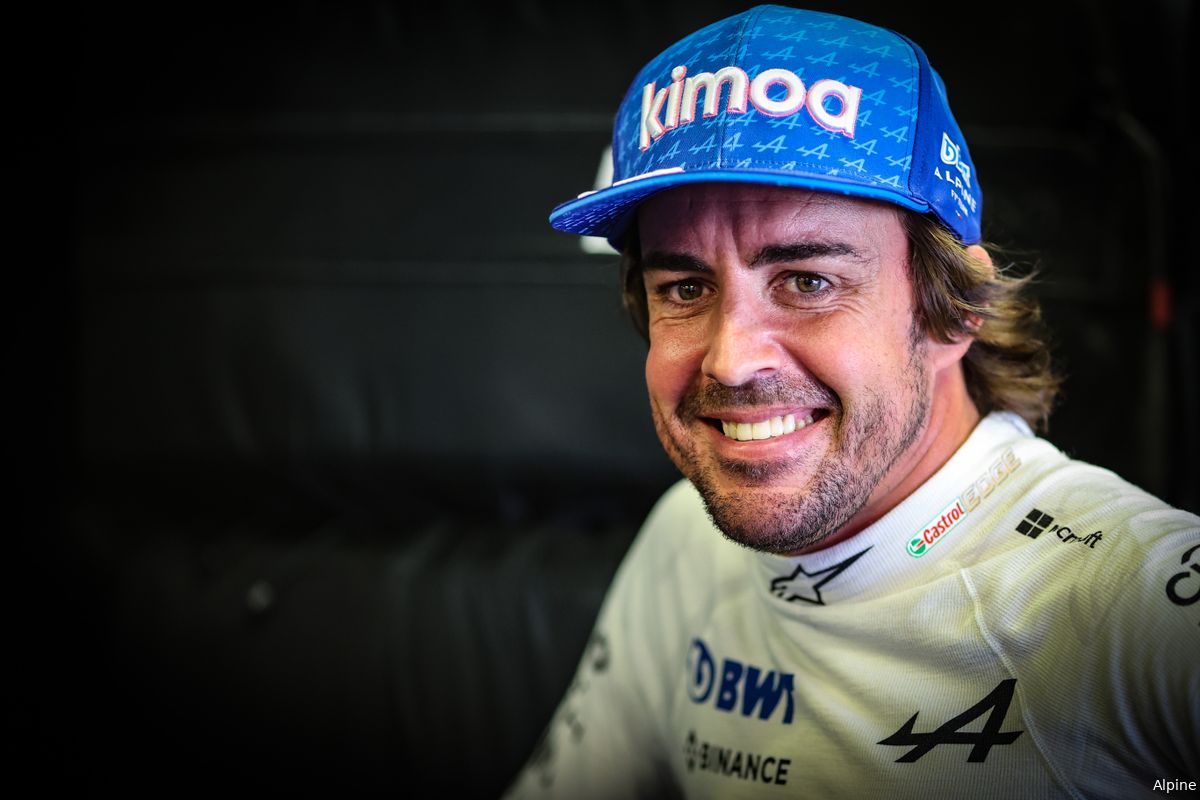 Fernando Alonso has a lot of confidence in Aston Martin's 2023 car. On Monday evening, the British team announced that the concept of the AMR23 has changed considerably compared to the car, which appeared at the start in 2022. The 41-year-old Spaniard believes in the new concept, but also says he does not expect miracles.
Alonso is very excited for the new season. This was already visible when he walked to his new car during the Aston Martin presentation, before the curtain slid off the AMR23. The Spaniard closed the door at Alpine last season and took a leap of faith at Aston Martin. 'This feels like a new start with a fresh approach. Many people have joined this team. I see a lot of talent in the design arm of the team and in the technical departments. The new factory is also almost ready and the team can go there in a few months," an optimistic Alonso tells Motorsport.com.
According to Aston Martin, the car has undergone a major metamorphosis. Alonso expects a lot from the AMR23, but at the same time tempers expectations for the upcoming season. "We can't expect miracles in Formula 1. Abu Dhabi was only a few months ago. We need to be at the front of the midfield this year and close the gap to the top. But the most important thing to me is that we now have a car and a concept that we will base future Aston Martin cars on."
Alonso thinks project is more important than winning in the short term
Alonso expects the start of 2023 to be difficult and he also does not expect Aston Martin to compete for prizes in the short term. The first few races will not be easy. We need to get to know the package first. Only Red Bull, Ferrari and Mercedes were on the same race lap last year. You don't just close such differences in Formula 1. I think the project we are working on is much more important. Unfortunately I am no longer twenty, but I will do everything I can to shorten the time in which we want to close the gap.